Apple offers Google as a search engine on Safari. While this partnership is threatened by British justice, it may well be that the Cupertino company decides to design its own engine. In any case, this is what certain clues left by the company suggest.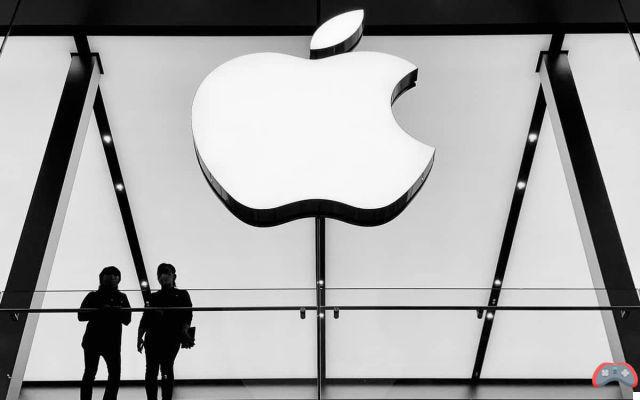 Google pays billions of dollars every year to be the default search engine on Apple's web application. When you open Safari, Google is displayed, and no other. But this situation pcould soon become ancient history. In any case, some clues compiled by Coywolf suggest that Apple is currently working on its own search engine.
The agreement between Apple and Google is indeed in the sights of the British competition regulatory authorities. It would penalize the other engines on the market and could therefore become illegal. To get out of this situation, the Cupertino company could get rid of Google and come up with an in-house solution.
Coywolf says Apple is currently looking for several search engine engineers. Added to this are other things. For example, on iOS and iPad OS 14 in beta, Apple's search engine in the dedicated bar has priority over that of Google, which was not the case before.
All of this may seem like anecdotal decisions, but we must add to this the evolution of Applebot, which has undergone a major update. This tool now scans the web and would be able to create search results if its support page is to be believed. Even more, Coywolf specifies that the bot is much more active than before with regard to the scanning of sites. It's starting to do a lot.
More safety for users
By launching its own search engine, Apple could lose the revenue generated through the partnership with Google. However, this partnership is only a trifle in the income of the builder who could earn much more to offer a home solution.
More than a simple replacement for Google, this new search engine could be the heart of the iOS ecosystem and thus adapt to each user and follow him from one machine to another. Similarly, Apple could boast of protect the data of its users as much as possible. The manufacturer has indeed made a specialty of security and having an in-house solution would be an additional argument in its communication.
But as Coywolf notes, a new engine from Apple would not be without consequences on SEO. Apple still representing almost a quarter of the world market in terms of mobility according to statcounter, websites will have to adjust to take this newcomer into account.
Apple gains independence
Apple could also make its search engine to gain independence. A hypothetical decision that recalls another: last June, during its WWDC opening conference, the Cupertino brand announced that it was abandoning Intel processors for its computers.
Instead, Apple will design its own processors based on ARM architecture. A way of better control of its products and to offer something unique to its users. Rumors speak of the first computers under Apple processor presented before the end of the year with a power equivalent to models under Intel processors.
If there is a new search engine from the company at the apple, it should not be available soon, since the project seems to be in its infancy. And we remind you, all this is not official for the moment, but is only a bundle of clues which suggests such a maneuver on the part of Cupertino.
Source : Coywolf