Summary
The Sims Mobile
Animal Crossing Pocket Camp
PES Club Manager
8 Ball Pool
Real Racing 3
Traffic Rider
Need For Speed : No Limits
Asphalt 9: Legends
PUBG Mobile
Brothers in Arms 3
Unkilled
Call of Duty - Mobile
Maiden : Legacy of the Beast
Marvel Strike Force
Final Fantasy Record Keeper
Final Fantasy Brave Exvius
Final Fantasy Brave Exvius - War of the Visions
Fire Emblem Heroes
Brawl Stars
Alto's Adventure
Angry Birds 2
Naruto x Boruto Ninja Voltage
Hearthstone
Clash Royale
Clash of Clans
Legends of Runeterra
Plants vs. Zombies 2
Fallout Shelter
Pokémon Go
I love hue too
Comments
By selecting the best Android games of the year 2020 for smartphones and tablets each month, we update our selection of the best free titles not to be missed. Find here the essentials of the Android platform, which you absolutely must download or risk missing out on games that are really worth it.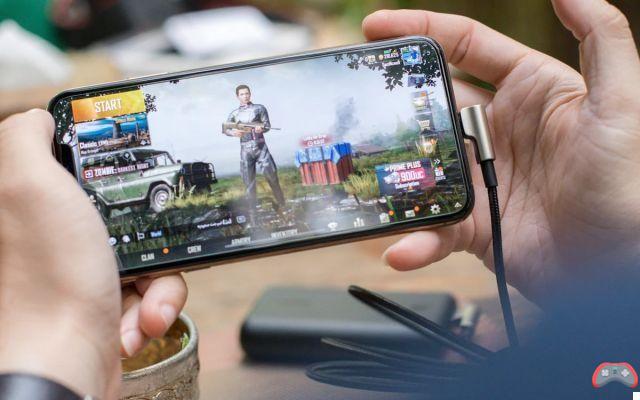 It's not always easy to find your way around the Google Play Store, which is full of thousands of games. That's why we've got you covered with our ultimate guide to free-to-play titles you can't miss, which we've categorized by genre for readability. In order, you will find simulation games, sports games, action games, first or third person shooters, adventure games and RPGs, strategy games and finally puzzles and other thinking games.
The cream of the crop, between essential games that you may have missed, but also some lesser known pearls, but which deserve to be. So, rather action, strategy or sport?
The Sims Mobile
There are two Sims games for Android. The first is Sims freeplay, released six years ago and still going strong, and the second one is Sims mobile, released in 2018. Both games have over XNUMX million downloads each (5 million even for the former) and are rated 4 out of 5 stars on the Play Store.
If both games are part of the Sims license, well known to PC (and console) players, the two smartphone applications offer more restricted gameplay than the computer versions, naturally. More precisely, they are more "thematic".
Sims Freeplay offers you to manage a city of Sims without going into the granularity of a household. In Sims Mobile, you step into the life ofa single Sims family, but you go into the details of this management: home, relationships, work, money, style of dress, etc. Of course, other families live in the neighborhood. With all that this can have as possibilities (and consequences).

Animal Crossing Pocket Camp
Arriving on smartphones, Nintendo has decided to bring several of its successful licenses. The goal is obviously to attract mobile players with brands they know on game consoles such as 3DS, Switch or Wii. Fire Emblem, Mario et Pokemon are some of them (but not yet Zelda at the time of this writing). And there is Animal Crossing, whose addiction affects all generations!
Like Sims Mobile, Animal Crossing Pocket Camp is again a management and simulation game. But this time instead of a classic town, it's a campsite you have to manage. All with animals as customers. The game can be multiplayer: you can visit the campsite of other players and exchange certain resources. There are also quests, events, and ongoing feature enhancements. One of the most recent is the creation of new flowers by cross pollination.

PES Club Manager
As on console and PC, Electronic Arts and Konami compete on mobile to win the hearts of football fans. The Japanese publisher uses its famous series Pro Evolution Soccer (or PES for friends) and offers several applications. The passable PES Card Collection. The promising eFootball PES 2020 which offers a real football game in a smartphone. And PES Club Manager.
The latter takes over the club management part of the PES series on console and PC. You create your club, you recruit players, you train them and set up game tactics. You participate in meetings and tournaments. You don't control your players, but let the game engine act. It's based on the statistics of your team and those of the opponent that you know if you pocket the three points or not. A good alternative to the mythical Football Club Manager.

8 Ball Pool
Not all sports games are as nervously demanding as football games or racing simulations. There are also disciplines that let subtlety and strategy speak more. You will find golf there, for example. But also billiards or snooker which obviously takes advantage on smartphones of an intuitive handling and optimized connectivity. In this area, it is indeed 8 Ball Pool by Miniclip which is the most interesting.
This application offers several game modes. Some quieter, offline, to learn how to handle the cue and understand the behavior of the balls on the mat. And others more breathless, facing real opponents in confrontations in face to face panting or 8 player tournaments to win a big jackpot… or lose it for that matter. The progression is fast and simple, no need to spend money to advance without headache, we recommend it!

Real Racing 3
Motor racing games are divided into two categories: arcade games, which advocate an easy grip for more energetic parts, and the simulation games, which want to be closer to reality, especially in terms of the behavior of the car. On the one hand, Need for Speed. On the other, Gran Turismo. For example. The Real Racing series, created and developed by Firemonkey Studios (a subsidiary of Electronic Arts), has always positioned itself in the second category.
Et Real Racing 3, the latest opus to date (and the first to rely on the freemium model), is no exception. 19 laps drawn from real courses. 250 cars modeled after the authentic designs of brands such as Aston Martin, Porsche, Ford, McLaren, Bugatti, etc. And 4000 tests different, divided into different categories. All sprinkled with an extensive multiplayer game, with real-time races at eight players simultaneously.

Traffic Rider
Car racing games, everyone knows. De Need for Speed à Asphalt, you will find several exclusive or cross-platform licenses on Android. But games where you drive a motorbike, it's not very common. And yet, bikers are all convinced that their cars offer as much (or even more sensations) than a car. so here's Traffic Rider which, precisely, is a motorcycle game.
One of its peculiarities is to offer only a view to The first person. So you see what the pilot sees, no more and no less. The other particularity of the game is to favor an arcade grip where your goal is to brush up against other vehicles on the road and with the most style to get the best score. This will bring back some memories for fans of Burnout. Thirty motorcycles are available and a career mode is offered.

Need For Speed : No Limits
Created and published by Electronic Arts, the series Need for Speed is one of the great references in car racing with a strong arcade tendency. Launched in 1994 on PC and console (PS1, Saturn and… 3DO please), it puts you behind the wheel of supercharged cars in very fast races where the grip is quick. Which is obviously perfect for a mobile game. It is in 2004 that it arrives on mobile and in 2008 on smartphone.
If you search the Play Store, today you will find three Need For Speed ​​games. The very good Most Wanted, which is chargeable and which is getting old. NFS Heat Studio, which offers to customize cars (with a link to the eponymous console and PC game). And No Limits, a new opus which takes up certain gameplay aspects ofUnderground. It offers to participate in races, of course, but also to customize your vehicle, participate in challenges and raise money to pay you the best possible improvements. All served by a beautiful achievement.

Asphalt 9: Legends
Asphalt 9 legends is GameLoft's latest arcade-oriented car racing game. Released in 2018, it largely incorporates all the attributes of its predecessor: 50 customizable cars with beautiful names like Lamborghini, Ferrari or Porsche, circuits integrating several possible layouts and varied environments, from nitro to give a little energy (and knock down an opponent, if not the course of the game) and a very long career mode, with more than 800 races a win.
Of course, Asphalt 9 Legends incorporates a multiplayer dimension with guilds, to form pilot clubs, and competitive races, to race against other players. This last dimension is certainly not the best of the application, since it can be strongly influenced if one of the participants has conceded some money.

PUBG Mobile
For several years, "battle royale" type games have been popular. The principle is simple: several dozen players appear in an environment. The last one still alive to win. If you've seen the Japanese film of the same name, then you know what we're talking about here. The most famous games are Fortnite of course, Apex Legends, Call of duty warzone and… PlayerUnknown's Battleground. Or PUBG.
PUBG is considered the first battle royale, the one that gave birth to the genre. And this is its official mobile version. It offers the same characteristics in terms of gameplay (of course with adapted graphics and handling). Events are frequent there and the game modes have been designed for use on smartphones, with games that can be very short and very dynamic.

Brothers in Arms 3
The series Brothers in Arms was not born on smartphone, but on PC and console. This is the studio's first original license Gearbox Software, the creators of Borderlands. Series, which celebrates its 15th anniversary this year, has only a small number of canonical episodes. The vast majority of games are spinoffs developed on portable and mobile consoles. Brothers in Arms 3 is the fifth game in the series to appear on mobile.
Released in 2014, it remains one of the benchmarks of the genre: third-person shooters. And it continues to be updated, the latest being in 2020. Like Sniper Elite, Battlefield or Call of Duty, Brothers in Arms 3 puts you and your squad mates behind enemy lines. You must use the skills of each soldier present (sniper, mortar, infiltration, etc.) and take advantage of the terrain to defeat your opponents. Of course, you improve your equipment as you go through the missions. A multiplayer game is obviously present to compete with the talents of other players.

Unkilled
Spiritual continuation of Dead Trigger 2, which is still one of our favorite titles for testing smartphones and tablets, Unkilled takes very much of what made its predecessor the best title in Madfingers, far ahead of the series Shadowgun (also created by the Czech studio). In particular its very impressive graphics engine.
Real-time 3D FPS, Unkilled puts you in the shoes of a survivor in the face of a pandemic that turns humans into cannibalistic zombies. Obviously, to defend yourself, you have an arsenal of choice, between heavy weapons, handguns and bladed weapons, not to mention explosives. All of these pieces of gear can be upgraded to increase damage, range, speed, and accuracy.
Unlike Dead Trigger 2, you have a choice of your playable character. A part multiplayer is obviously present to bring a little spice, whether in games in PVP or during missions in coop. And in-app purchases aren't that important to completing the single-player campaign properly.

Call of Duty – Mobile
Even if you are not a console or PC gamer, there is no need to present Call of Duty, the FPS license from Activision. Recently arrived on smartphone bringing with it all the history of the series, as well as its great particularities: the massive cards from legendary episodes like Black Ops ou Modern Warfare, very tactical missions and, more recently, the armory. For those unfamiliar, it's all about the ability to customize a weapon in a thousand and one ways. This is also Call of Duty
Call of Duty Mobile is an exclusive episode adapted for console use. You won't find a single player mode, which could have served as training for the multiplayer modes. So you need to dive straight into the action. All modes are demanding, but not necessarily in the same way. There are five-on-five PVP quick encounters. Or a PUBG-like "battle royale" mode with 100 participants simultaneously (where you have the option of choosing a third-person view). The game is freemium, but does not seem to be particularly encouraging to buy.

Maiden : Legacy of the Beast
In the ultimate heavy metal (and even hard rock in general) fan discography, there is certainly an album by the London band Iron Maiden. Powerslave. Somewhere in Time. Seventh Son of a Seventh Son. Or the excellent Number of the Beast. One of the commonalities between all Iron Maiden albums, studio or live, is the character on its cover: Eddie, half mummy, half zombie, living extratemporal and extraordinary adventures.
Eddie's designs, created by British illustrator Derek Riggs, inspired London-based video game studio Nodding Frog to create in 2016, Roleplay epic called Legacy of the Beast. The player embodies Eddie who must find the scattered fragments of his soul. He will have to help him his other incarnations, some of which have been made famous by the covers of the albums: Trooper, Shaman, Pharaon, Cyborg, Momie, etc The gameplay, classic, but with a unique atmosphere, is that of a turn-based RPG.

Marvel Strike Force
With a very impressive pool of characters, the universe The Marvel movies is an excellent candidate to feed many games where superheroes (and villains) must be obtained through a coin toss. A well-known commercial mechanism on the "freemium" game market. Currently, three titles are offered on the Play Store: Contest of Champions, Future Fights et Strike Force. The last one is the most recent and it is, in our opinion, the most complete. And the best of the three.
This is a Turn-based RPG similar to Legacy of the Beast which offers you to create a team of six characters and face enemies. There is a story mode, with several campaigns already online. There are events every week. And there is a particularly extensive multiplayer game with Alliance factions, raid campaigns (with other faction members) and PVP. It's a game with lots and lots of content. And hundreds of Marvel characters to acquire.

Final Fantasy Record Keeper
Final Fantasy Record KeeperDeveloped by DeNA on behalf of Square Enix, is the first freemium RPG of the smartphone license. It preceded Brave Exvius and Mobius. Giving pride of place to pixel art, Record Keeper takes over the famous combat system "ATB" (acronym for Active Time Battle), introduced with Final Fantasy IV and modernized to make it a highly strategic game.
The scenario, which has greatly expanded in five years, invites you to follow Tyrus, a young prodigy from the royal archives. He is in charge, with Doctor Mog, of supervising the tables of the great legends, those of the fabulous heroes such as Cloud, Cecil, Terra, Lightning or Noctis. But not everything goes as planned, of course. And the young archivist will have to enter the paintings and restore the memories.
From this base, you will (re)discover all the episodes of the series, (re)see the mythical scenes and fight (again) the legendary bosses of the series, such as Garland, Exdeath or Sephiroth. Weapons galore, summons, magicite, unique skills, Record Keeper offers great depth. Animated every week by a new event to expand and improve his team, the game is not too greedy on in-app purchases and offers enough rewards to evolve at his own pace. The multiplayer part, on the other hand, has lost its luster in recent years.

Final Fantasy Brave Exvius
A few months after the release of Record Keeper, Square Enix is ​​doubling down on smartphones with Brave Exvius. And to do so, the Japanese publisher will contact Tire, the author of Brave Frontier which critics acclaim all over the world, calling its RPG "Final Fantasy for mobile". It was enough for Square Enix to ask Gumi to create the perfect mix between the two.
Unlike Record Keeper, Brave Exvius offers you to live a completely new scenario. You follow the adventures of Rain, Laswell and Fina who travel the world to protect the crystals from the Veritas, six immortal knights from another world. And to succeed in defeating them, they summon visions, heroes from their world, but also from other worlds of the Final Fantasy universe, with the possibility of allying themselves with Noctis, Bartz, Lightning and all the others. The first season covers the entire campaign of Lapis, the second that of Paladia and the third (the current one) the solo adventures of Fina.
The gameplay of Brave Exvius is multiple. Combats against various enemies. Explorations dungeons and towns to glean intel, materials and items. And management. Management of characters to summon and evolve. Management of weapons and equipment to acquire, manufacture and improve. Management of invocation to flush out and grow. Brave Exvius is a big, long and demanding game, where the farming is ubiquitous. And only the most assiduous (and the most strategic) will complete all the content offered.

Final Fantasy Brave Exvius – War of the Visions
Following the success of Brave Exvius, Square Enix decided to extend this parallel license with a second game called War of the Visions. The gameplay, graphic style and storyline of this game are totally different, since War of the Visions borrows all these elements from Final Fantasy Tactics : War of the Lions. It is therefore a tactical role-playing game with turn-based movement on a grid. It's a totally different gameplay that will satisfy those who want a little change between two battles on Fire Emblem Heroes.
War of the Visions invites you to participate in a war between several kingdoms. A conflict whose real goals and instigators will only be revealed at the very end of the scenario. To help you survive the battles, you will have at your disposal the original heroes of this episode (Mont Leonis, Sterne Leonis, Machérie Hourne), as well as characters created for Brave Exvius (Ayaka and Aileen for example) and many others of the other works in the series. Like Fire Emblem Heroes, War of the Visions will eagerly draw from the gargantuan pool of Final Fantasy. Which will make War of the Visions a fairly long title.

Fire Emblem Heroes
Fire Emblem is a popular tactical RPG series developed by Intelligent Systems and Nintendo. After more than a dozen different installments, released on all Nintendo consoles (with a few rare exceptions, such as the Nintendo 64), the series crossed over to Android and iOS with an episode called Fire Emblem Heroes and whose business model is freemium.
Fire Emblem Heroes relies on the same game mechanics as the other installments in the series. You form a team of heroes. You move each hero on the field, each location of which corresponds to a grid square. And you face the opposing team by taking advantage of the strengths and weaknesses of your character and your target (including this famous arms triangle, signature of the Fire Emblem series).
The game offers a (very) long main campaign (divided into four books), as well as temporary events of varying difficulty. To form your team, you must go through the invocation and its random draws. And if you don't have enough Summoning Stones, you can always pay for more through in-app purchases.
Brawl Stars
Supercell, the creators of Clash of Clans, is a regular at the top of the game app rankings for Android and iOS. Thanks to careful production and foolproof gameplay, the games of this Finnish studio often hit the bull's eye with players, even if There Day, as nice as it is, is not so original.
With Brawl Stars, Supercell offers Android gamers a title that gives pride of place to cooperative and competitive multiplayer. A game of Brawl Stars is played per team of 3 (solo, two team members are supported by the computer). Several game modes are available: defeat the opposing team, be the last to survive, collect as many diamonds as possible, keep your chest as long as possible or steal the other team's.
You have at your disposal characters with their specialties. You will have to find your favorite depending on your play style and the missions. And every character can be upgraded with new powers and gadgets that can give you the edge in a fight.

Alto's Adventure
Since the advent of mobile games, and by extension that of independent games, some productions transcend genres to offer a unique experience and chart a new video game path. Alto's Adventure, released in 2015 was one of them. A unique atmosphere. An intoxicating soundtrack. An incredible feeling of weightlessness. And breathtaking graphics with their simplicity and delicacy.
Alto's Odyssey is the sequel to Alto's Adventure. Just like its predecessor, it is a type game runner 2D in horizontal view. The player controls a character (up to six playable characters here) that automatically moves forward, and must glide down hills dodging various monsters, taking advantage of weather effects, and collecting bonuses. Like the first opus, Alto's Odyssey offers an easy grip, but many challenges for those who want to push the experience even further.
Angry Birds 2
In 2015, Angry Birds 2 signaled the great return of the "super venerable" birds! No need to present the license. After having chained the variations (Blast, Pop, Match, Explore, Evolution, etc.), the series finally returned to the sources with this Angry Birds 2. That is really pleasing.
This new opus still brings new levels, new birds and new ways to destroy these naughty egg-stealing pigs. In particular, it is now possible to evolve the birds, a mechanism that promotes attendance. Celebrating its fifth anniversary in 2020, the game has not aged a bit and continues to amuse us with the simplicity that we know from it. Special mention for the hats that bring a touch of design.

Naruto x Boruto Ninja Voltage
Namco Bandai is known for its huge catalog of manga licenses, each more popular than the other: One Piece, Dragon Ball, Saint Seiya, Sword Art Online, Deadly Seven Sins, Gundam or Naruto. Rare are those that have not been the subject of a video game adaptation on a smartphone. The Naruto series has several: Ultimate Ninja Blazing and Ninja Voltage. We have chosen to include the second in our selection, because it is relatively different from other adaptations of the genre.
This is a strategy game, mixing action and Tower Defense. Based on beautiful graphics faithful to the series, it offers a short single-player campaign, but above all a very nice multiplayer mode, especially with a few friends. The goal is to create a fortress that will serve as your base camp to strategize, set up traps, and devise plans to attack other players. And of course you can attack with your friends, in real time. That's fun!
Hearthstone
The iconic Blizzard doesn't have a strong presence on mobile, but its virtual card game Hearthstone (or TCG, for trading card game) is a benchmark. A card game set in the World of WarCraft universe, its principle is simple: build a deck of 30 cards, face opponents online and have fun playing for fun or to chain performances in the world rankings. Featuring modes like Arena, Arm Wrestling or Adventures, this is arguably the Most Complete TCG.
Fans of eSports, also know that Hearthstone is one of the most active games in this area. Many extensions allow you to regularly renew the game so as not to get bored. The latest extension is called Scholomance Academy. She arrived on August 6, 2020. She is made up of 135 cards to add to her deck, 40 of which are dual-class. And new capacities are obviously to be discovered.
Clash Royale
No, Clash Royale is not yet another clone of Clash of Clan, but of a declension. Developed by the creators of Clash of Clans, Supercell, Clash Royale also does not offer the same gameplay. In fact, it is a Tower Defense singular which relies on really strategic real-time combat which as often aims to destroy the opposing base while defending yours.
To do this, you have at your disposal collectible cards, all of which are attack or defense abilities. Much more tactical than strategic (unlike Clash of Clans), the management of the difficulty here is well dosed to make you want to move forward. Like many games of the genre, Clash Royale works on the model free to play with in-app purchases. Don't forget to consult our guide to progress even faster in the game!

Clash of Clans
No introduction Clash of Clans, developed by Finnish studio Supercell. Launched in 2012, it already has millions of followers around the world and is one of the most popular on Android. Its community is still very active, despite its advanced age, and recurring events are still provided there.
For those who discover Clash of Clans with these lines, know that it is a strategy game where you must lead your clan (and your guild) to victory by competing against other players. Build your village, fortify your defenses, gather your soldiers to protect what is yours and conquer new territories, alone or with your friends! And that in a few moments, since you only have a few minutes to make your opponent fold. An ideal format for smartphones.

Legends of Runeterra
Riot Games created one of the video game sensations of the 2010s: league of legends, a multiplayer game like "MOBA". A subsidiary of Tencent since 2015, the Californian studio has since specialized in competitive games and some, like League of Legends, have become e-sport tournament events.
While waiting for the arrival of the League of Legends license on smartphones, with the episode called Wildrift (currently in beta), you can throw yourself headlong into Legend of Runeterra. A collectible virtual card game, Legend of Runeterra is a competitor to Hearthstone (which it certainly hopes to dethrone), with the same PVP modes.
Entirely in Spanish and offering very nice graphics to accompany a solid and dynamic gameplay, this title is based on a separate freemium mechanism: you will acquire your cards over the course of the game or, if you need the centerpiece of your strategy, a shop offers to provide it to you. No random draw is offered. This is not common.

Plants vs. Zombies 2
One day, a game developer said to his colleague: "hey, how about we make a game with zombies?". The other: "deja vu, dude. There are plenty already!". The first: "yeah, but something where it's not humans who kill zombies...". The second: "so what?". And that's when a genius idea came to them: plants, of course! (because… why not?). And the story of one of the greatest successes of Popcap Games, now a subsidiary of Electronic Arts, started in 2009: Plants vs Zombies.
We are in 2020, and while waiting for the arrival of the third opus (whose beta launch took place at the beginning of the year), nothing better than to relive the second canonical episode (because we skip PvZ Heroes, which is good , but not as much). Plants vs Zombies 2 is a freemium game that takes on the mechanics and humor of its predecessor, while strengthening the plant army at your disposal to fight against old and new brain-eating zombies (you'll hear a lot "Braaaiiinn"). Just fun, with a bit of soil in it.

Fallout Shelter
The Fallout saga no longer has much to prove and yet it still manages to delight us with Fallout Shelter, a title very different from all the other opuses of the saga of Bethesda, released in 2015 and still updated 5 years later. Find the austerity of a fallout shelter and the retroapocalyptic atmosphere of the license, with its black humor, its complex history and its tortured land.
Fallout Shelter invites you to be the manager of a fallout shelter where humans have taken refuge to escape the radiation. You have several missions. Manage the people living with you by ensuring that each person performs their shelter maintenance tasks properly (electricity generator, water treatment, food production). Send people outside so that they can go in search of food and other materials necessary for your survival underground. All while obviously paying attention to threats and attacks that can weaken your resources!

Pokémon Go
Developped by Niantic, la filiale de Google, Pokemon Go is an official Nintendo licensed game. This is a game in augmented reality where you have to get out of your house to hunt pokemons by walking in the street, in the forest, on the beaches and many other places. The exploration map is based on the real geography (taking into account water points, forests, etc.) on which are added virtual points of interest: pokemons, training centers , Pokeshops, etc.
Pokémon Go was a hit in the summer of 2016, when it was released, signing one of the best smartphone launches of all time. Four years later, it continues to evolve with new features (PvP battles, raids, guilds, exchanges, etc.) and new generations of Pokémon, including legendary ones. Still in 2020, it is one of the highest-grossing titles on Android. Indispensable for fans of the license.

I love hue too
I Love Yue Too is the sequel to I Love Yue. This is a indie puzzle game whose principle remains relatively identical to its predecessor: rebuild the puzzles to obtain perfect gradients. The gameplay, very original and yet simple, appeals more to your sense of perception and logic.
Served by a mysterious and captivating soundtrack, I Love Yue Too benefits, like the first opus, from graphics where visual art is more important than special effects. The atmosphere is zen, making the game quite soothing. The difficulty increases little by little to bring all the same a little challenge.
The first installment was part of our selection of favorite games for several years. And its sequel simply replaces it. The gameplay has been refined. The lifespan has been boosted with 900 levels announced. But the spirit remained intact. And that's also what we appreciate.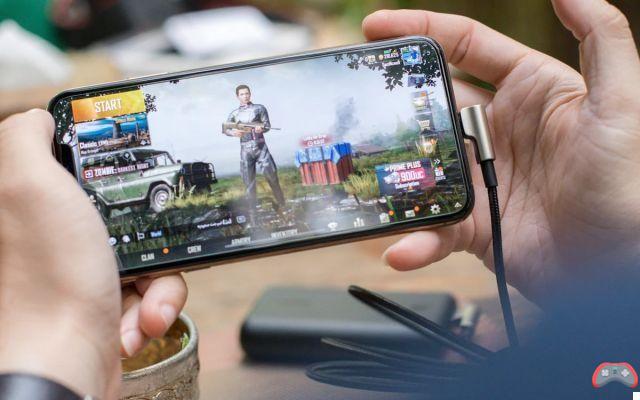 Best free Android games: our top to download!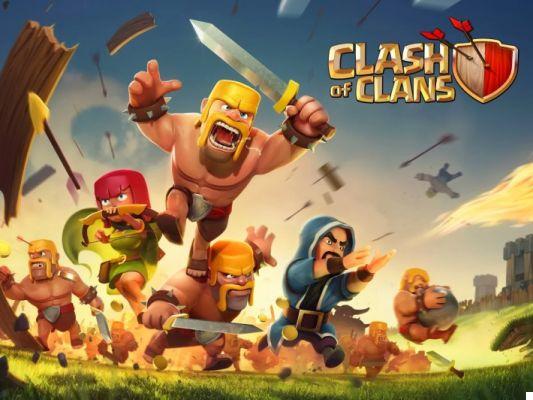 Top 10 best strategy games on Android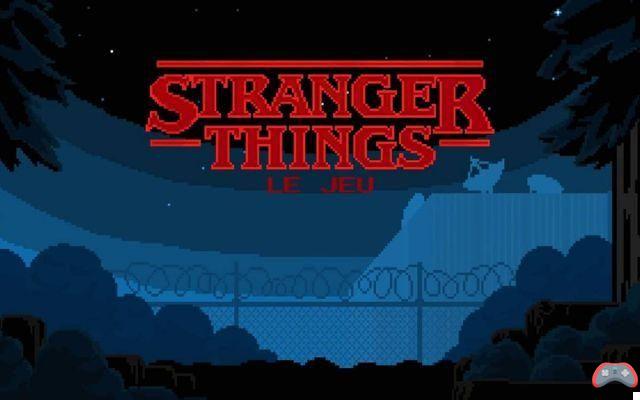 Top 15 Best Free Android Games Playable Offline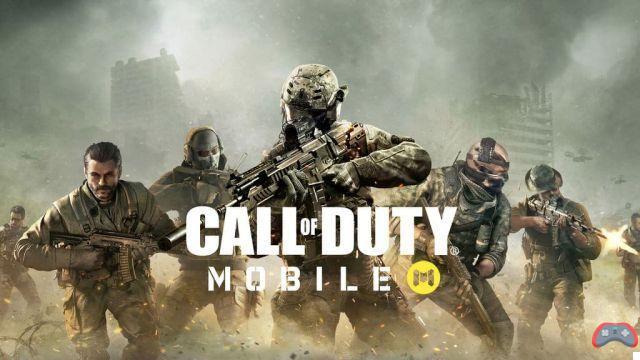 The best multiplayer games on Android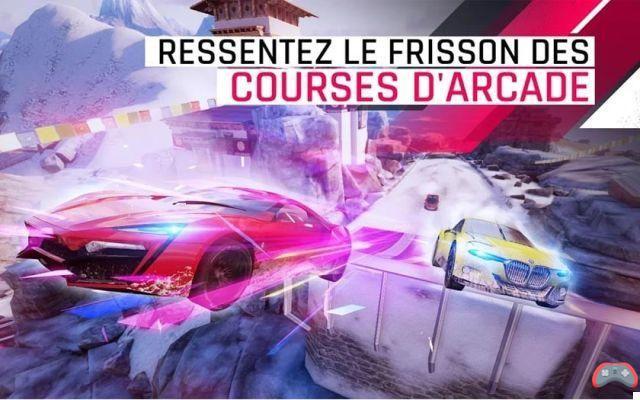 The best free racing games on Android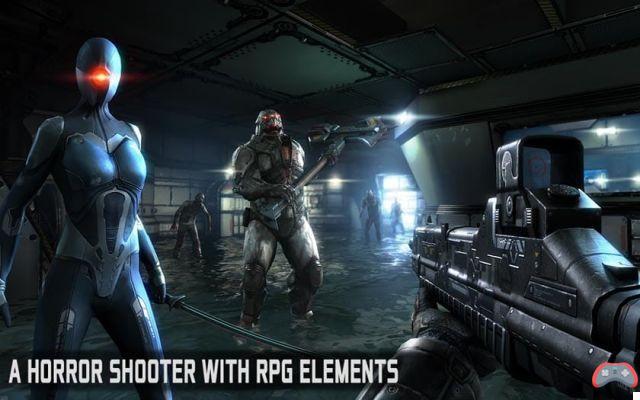 The best free shooting games on Android (FPS and TPS)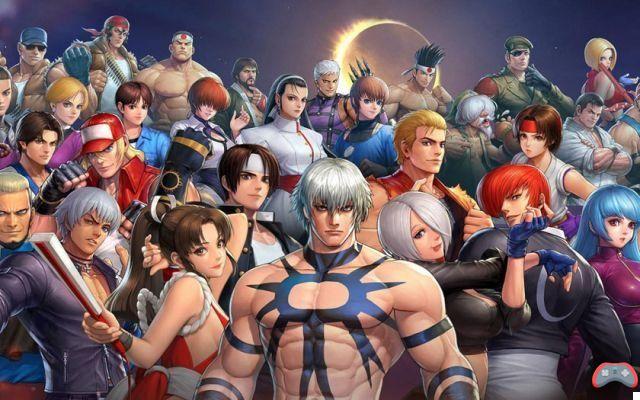 Best fighting games on Android: our 2020 selection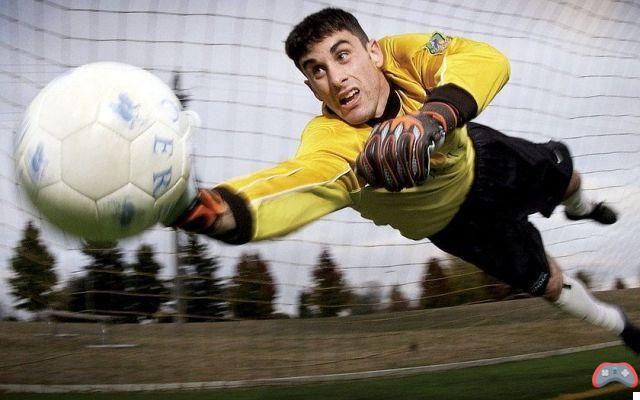 What are the best football games on Android? Discover our selection