For the past few weeks, an email has been circulating, supposedly from Instagram. Even if it seems obvious to some, the social network wanted to recall the good practices of its operation and its communication with its users.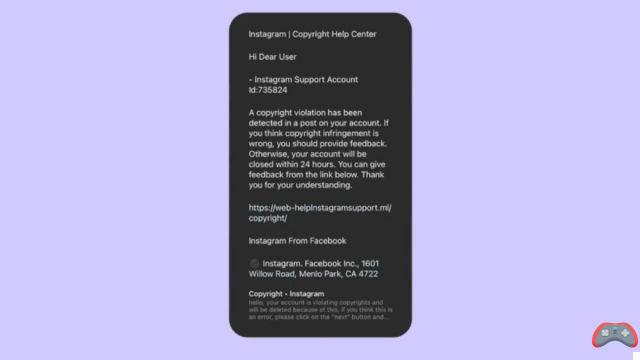 Faced with an upsurge in fraudulent messages aimed at its users, Instagram has published a video to remind you of some rules to protect yourself well.
More and more Instagrammers received an email from the social network to tell them that a post violating the rules of the service had been detected and that they should click on a link to give their explanations. An obviously fraudulent link aimed at seizing their identifiers.
View this post on Instagram
A post shared by Instagram's @Creators (@creators)
How not to get trapped?
Instagram reminded that it never contacts users by email and that it is important not to click on the link, just immediately delete the message.
First of all, be aware that a communication from Instagram will always have an email address ending in "@instagram.com". Any other variation is an attempt at fraud. If an email address appears instead of the sender's name, always check behind if the one to which it redirects is the same.
If Instagram were to contact you, it would be done from the application. From your profile (the three horizontal lines), go to Settings, then Security. This is where Instagram posts about you appear, whether it's login attempts from unusual devices, explanations of posts or stories that may have been deleted, etc.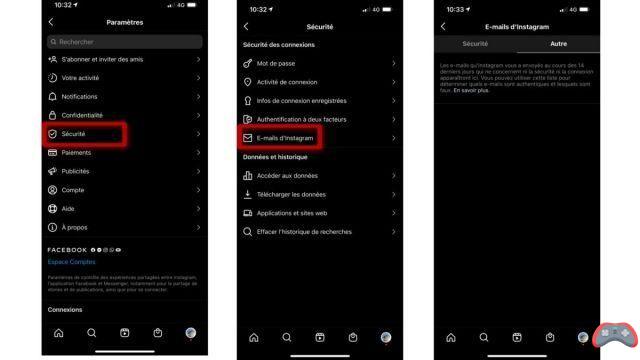 Instagram messages arrive directly in the application // Source: ifastrecovery
The platform also recalls the merits of two-factor authentication which reinforces the security of your account against intrusion attempts.