Canal+ and its Ciné Séries package with Netflix are not accessible on all decoders and all internet boxes in circulation. The streaming video platform, in particular, usually assumes that your carrier has made their latest hardware available to you. This may in some cases incur additional costs. Here is the list of decoders and internet boxes compatible with the Canal+ package with Netflix included.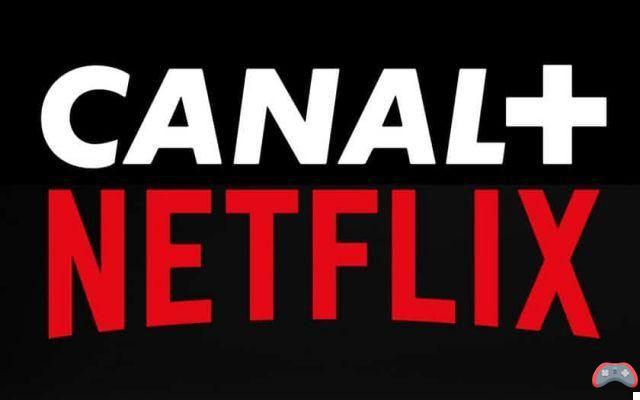 Do you want to subscribe to the new Ciné Séries package from Canal+ with Netflix included? The Canal+ Ciné Séries package, which includes OCS and Disney Cinéma as a bonus, is offered in three subscription formulas. The first is non-binding, but also without access to television, from €49,90 per month excluding promotion (€34,90 per month with time-limited promotion -€15/month). With a one-year commitment and TV + PC/Smartphone/Tablet access, it costs €54,90 per month (€39,90 at the moment). The same thing with a two-year commitment is offered from €49,90 per month (the bouquet is on promotion for a limited time at €34,90).
Canal+ Ciné Séries with Netflix: check if your decoder is compatible
However, if you choose offers with television access, you must absolutely check that your current decoder will be compatible with Netflix, otherwise you will not be able to take full advantage of your subscription. If necessary, your operator can provide you with a new box or a new, more recent decoder. Note, however, that your ISP may charge you additional fees for this. Here is the list of compatible decoders and boxes:
Canal+ decoder compatible with Netflix
4 Canal+ 2018K UHD decoder
One of our readers and several other concordant sources specify that there are in fact two compatible models:
Canal+ 4K UHD Humax/Sagemcom decoder received after 15/10/19
Canal+ 4K UHD Technicolor decoder compatible after update at the end of December 2019
Netflix channel number : 18
Orange: boxes compatible with Netflix
Livebox Play STB3
UHD TV Coder (MIB4 UHD)
UHD TV decoder (Stellar STB5)
Netflix channel number : 70
Free: Freeboxes to receive Netflix with Canal+ Ciné Séries
Freebox One
Freebox Delta
Freebox Mini 4K (via application)
Please note: Netflix is ​​already included in the Freebox One and Delta offers!
Netflix channel number : 130
SFR
Decoder More
Box THD 4K
SFR Box 8
Netflix channel number : 66
Bouygues
Bbox Miami Ultym (Brooklyn)
Box Miami
Bbox Sensation
Netflix channel number : 97
Will you subscribe? Share your feedback in the comments.