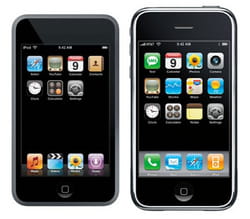 How to recover music from iPod or iPhone?
Introduction
Download and install the software
Save content
More information
To see also
Thank you
Introduction
No one is safe from a problem with your PC, and the risk of losing their music is significant.
Many users find themselves in an unpleasant situation: The music is on their iPod or iPhone, but it is no longer in iTunes.
Which is quite catastrophic, because when you plug in your Ipod, it will synchronize with Itunes, and since you have nothing left on iTunes, you will have nothing left on the iPod / iPhone.
Here you will find out how to use CopyTrans, which is a very reliable software to manage your Ipod/Iphone. Note that this software is in French.
Download and install the software
First, download CopyTrans.
Once installed and launched, this is what it looks like: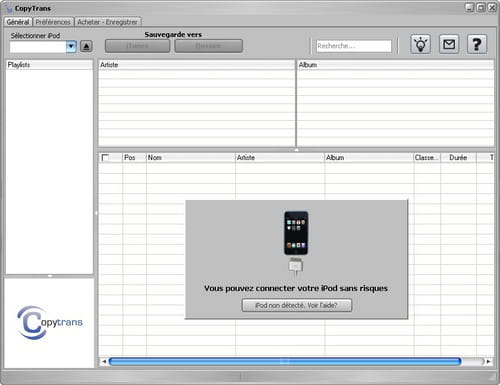 CopyTrans tells you that you can connect your iPod or iPhone without risk. Indeed, iTunes will not open as long as the software is open, which will prevent any destructive synchronization.
Once your iPod or iPhone is plugged in, your music is displayed: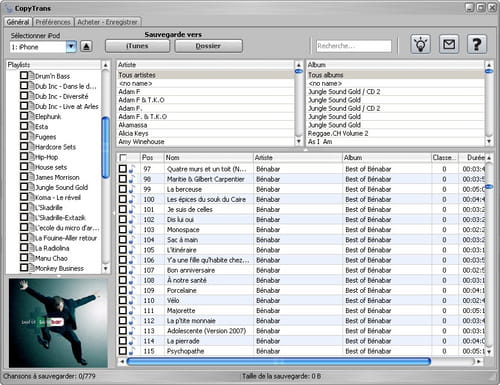 On the left, you can see your playlists. In the center, the titles of your music, your podcasts or your videos.
To choose a song to save, or an entire playlist, just check the box next to it.
Note: CopyTrans is not free, it is for 30 days, and allows you, without buying it, to save 50 songs, in its full version, there is no limit.
If you choose nothing, the entire iPod or iPhone will be backed up to your PC.
Save content
To start the backup, just click on the iTunes button, located at the top of CopyTrans.
Like this: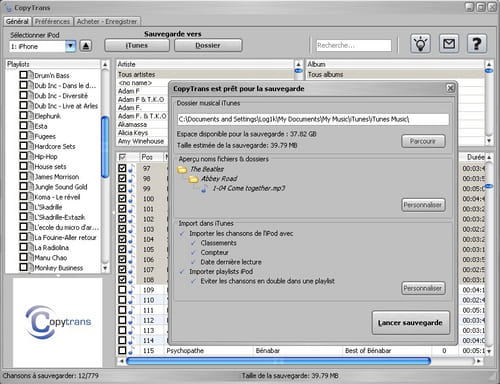 At this step, you can change CopyTrans settings, you can also choose to rename files, tree etc.
We will leave the default settings, and click on the Launch save button.
CopyTrans now recovers music from iPod/iPhone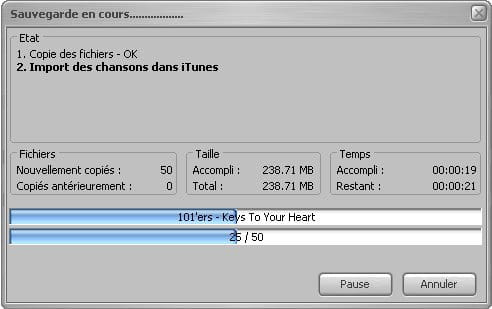 When finished, CopyTrans asks you to unplug your iPod or iPhone.
Once unplugged, CopyTrans will import your music directly into iTunes.
More information
You will find more information about CopyTrans at this address
To see also
Recover Music from iPod/iPhone with Sharepod (Free)
Thank you
Thanks to JackLeveson who authored this tip.