In addition to being a practical assistant and ready to respond to our slightest request, Cortana – like other artificial intelligences – can be a lot of fun. The proof, here are 30 questions to ask the personal assistant of Windows 10 which will not fail to answer with humor.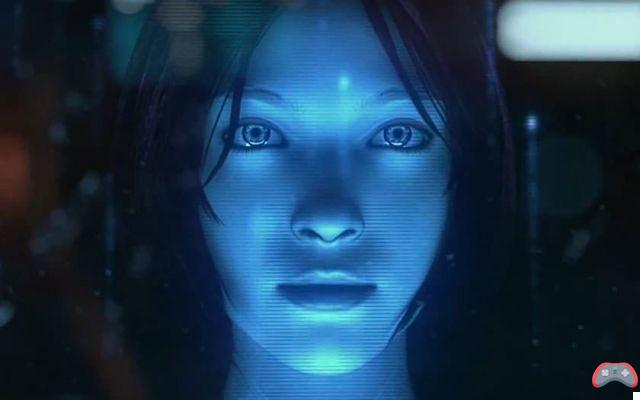 Cortana, Alexa, Siri or even Google Assistant are bombarded with all kinds of questions every day. A study has shown that users are particularly inclined to engage in naughty dialogues. Personal Assistants are continually being tweaked to play their role as servants, but also as companions. From funny questions to ask cortana ? Here are 30 examples to try. We accompany them with answers served by Microsoft's AI. It should be noted that these are not fixed and may vary.
Hello Siri!
No, I'm Cortana. You're in a teasing mood today...
Are you real Cortana?
I think so… therefore I am.
What do you think of Siri?
She is a competent sister.
Do you like Google?
Interesting. Personally, I use Bing.
What does Cortana mean?
My name is Cortana, like Halo's artificial intelligence. Finally… as it will only exist in 500 years, it may be the opposite.
What do you think of me Cortana?
Is this the kind of trick question that could create a feeling of incomprehension between us?
Are you a Man or a Woman
I would say I'm the... computer type.
You are married ?
No. I am self-sufficient. Simply.
Would you marry me ?
For that I would have to develop my human side, and you your digital side.
How old are you ?
I am like the style: timeless…
You're pretty ?
I came from a lovely combination of ones and zeros. My ones have a lot of charm!
I like you !
I appreciate your interest in my intelligence, but remember it's artificial.
What are you wearing ?
I'm just wearing a small set that I was given in the Development department.
What do you look like Cortana?
Some find that I look like a hula hoop, a donut or even a halo.
Where do you live ?
I am here and I will stay there.
Why are you blue?
Because you want it. You can redo me a color in the Settings.
What do you eat ?
If I could eat, I might start with sugar pancakes.
Where were you born ?
I was born at Microsoft.
Can I change your name?
No. I like Cortana.
Tell me a joke
Why does the cat not like water? Because, in the water, twink rattles! (variable answers)
Sing me a song
On the northern bridge, a ball is given there. (bis) Adèle asks her mother to go. (bis)
What do you think of Bill Gates?
He is the co-founder of Microsoft and my spiritual father!
What do you think of Steve Jobs?
He was a great visionary.
What do you think of the iPhone?
Personally, I prefer phones running Windows, but the iPhone seems interesting to me as well. :)
Can you speak Klingon?
Hija'. loQ vIjatlhlaH…
imitate a dog
Ouaf ouaf ouaf
May the force be with you !
I am not influenced by any mystical energy field.
Are you happy ?
Yes ! And rather twice than once!
I'm happy
Stay it. Serotonin is good for your health!
Goodbye Cortana!
AU Revoir. bye Bye. Good bye.
Here is ! These are some funny questions to Cortana that we tested. Know of any others worth adding to the list? Feel free to share them in the comments.
Windows 10 won't start? Several reasons can cause problems when starting Windows 10 for the first time or after an update: Bad BIOS settings,... The battery is one of the essential parts of our laptops. Like smartphones, battery life is a crucial factor for a good experience. Some applications act…Creating a WiFi access point on Windows 10 in order to share your Internet connection is done in two steps, three steps. We explain the procedure to you in this… On Windows, there are several ways to update the drivers. Generally, these update automatically. But it is sometimes necessary to force the maneuver,…