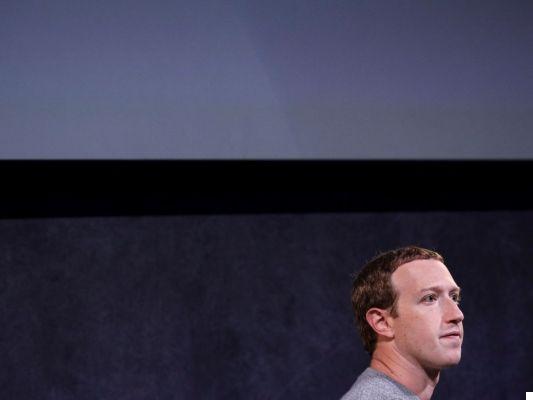 The accounts of New York University researchers have been deleted by Facebook, blocking their research on political ads and misinformation. Facebook invokes the protection of the data of its users.

© Getty – Drew Angerer

Relations are strained between Facebook and part of the university sphere. The personal accounts of New York University (NYU) researchers working on targeted advertising and disinformation on Facebook have been banned by the company. The latter asserts that the collection of data carried out by these professionals endangered the privacy of its users.
Laura Edelson, a researcher at New York University, spoke out on Twitter about it after her Facebook account was shut down. "Over the past few years, we've used this access to uncover systemic flaws in Facebook's ad library, identify misinformation in political ads, including many that sow distrust of our electoral system, and study the amplification apparent partisan misinformation by Facebook," she said.
This evening, Facebook suspended my Facebook account and the accounts of several people associated with Cybersecurity for Democracy, our team at NYU. This has the effect of cutting off our access to Facebook's Ad Library data, as well as Crowdtangle. 1/4
— Laura Edelson (@LauraEdelson2) August 4, 2021
The NYU Ad Observer in question, available as a plug-in for users, seeks, for example, to track who pays for political ads displayed on Facebook and to identify the mechanisms behind it. work behind targeted ads. A work that goes further than the tools of the Facebook Library, which in a certain effort of transparency aims to inform the public about advertisements. The famous "Why am I seeing this ad?" is derived from it, but some data is not publicly visible on Facebook, as indicated by the social network itself.
Facebook hides behind the security of its users
In a statement, Facebook defended itself by arguing that the Observatory violated its privacy policies by collecting information from Internet users without their consent. "For months, we have been trying to work with New York University to provide three of their researchers with the specific access they requested in a way that protects confidentiality," the document states. disabled accounts, apps, pages, and platform access associated with NYU's Ad Observatory Project and its operators after our repeated attempts to bring their research into compliance with our terms."
Facebook says NYU's Ad Observatory project investigated political ads using unauthorized means to access and collect data from Facebook, in violation of its terms of service. "We told researchers a year ago, in the summer of 2020, that their Ad Observatory extension would violate our Terms even before the tool was launched. In October 2020, we sent them a letter notifying them of the violation of our terms of use and have granted them 45 days to comply with our request to stop deleting data from our website".
Despite the longer deadline finally given to the researchers, Mark Zuckerberg's company ultimately followed through on its threats.
Tech giants reluctant to investigate
For Facebook, Google, or other Web giants, the apparent transparency efforts made in recent years are also a good way to control what is studied and published on their algorithms. The New York Times reported in July that Facebook executives decided to disband the team behind CrowdTangle, a data analysis tool used by researchers and acquired by Facebook a few years ago.
"Facebook executives have been more concerned with correcting the perception that Facebook amplifies dangerous content than determining whether [the company] has actually amplified harmful content," ex-CrowdTangle employees were quoted by the US media as saying.
to read also: 10
Net life
Donald Trump will sue Facebook, Twitter and Google
Donald Trump announced on Wednesday, July 7, legal proceedings against the bosses of Twitter and Facebook. They follow...
6 months ago