Facebook Messenger has a new feature: Soundmojis. As the name suggests, these are nothing more than emojis that come with a sound bite, like crickets, the bleating of a goat, a devilish laugh or applause.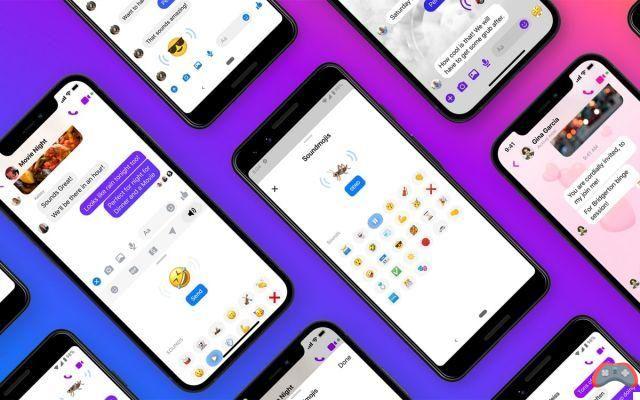 In case you didn't know, this Saturday, July 17, 2021 will celebrate World Emoji Day. And just to celebrate the event as it should be, Facebook Messenger has just announced the arrival of a new rather original feature: the Soundmojis. As the name suggests, it is simplyemojis that come with a sound clip.
"Now imagine if your emojis could talk – what would they sound like? Meet Messenger's latest feature: Soundmojis. Your conversations just got a lot louder," Facebook writes on its official blog. As you will have understood, each emoji will therefore be accompanied by its own sound. So you can have fun annoying your friends with the cricket, goat, drum or ghost emoji to send an evil laugh.
Note that you will also be able to enjoy sound emojis from ultra popular songs by Drake for example or Kanye West, but also from television shows and films such as Fast & Furious, the excellent series Brooklyn Nine-Nine or Bridgerton from Netflix and other sounds from the Shondaland series.
Read also: Spotify lands directly in the Facebook application
Facebook launches sound emojis
To discover the Soundmojis, all you have to do is start a discussion on Messenger, then press the smiley and select the speaker icon. From there you will come across the list of all available Soundmojis. According to Facebook, the Soundmojis library will be regularly updated with new sound effects and famous snippets/quotes/punchlines.
For now, the feature is not yet available in Spain, but the social network assures that it is being deployed. In fact, it is very likely that you will be able to take advantage of it tomorrow to celebrate World Emoji Day as it should be. As a reminder, Facebook Messenger has welcomed many new features recently, such as the quick response bar in preview images and videos, ephemeral messages à la Snapchat or the possibility of locking the application.
Source: Facebook