Facebook Messenger will soon be able to translate your messages in real time to allow you to chat in all languages. You won't need Google Translate anymore! Initially reserved for English and Spanish translation, this new option is currently being rolled out in the USA and Mexico. When will the translation be offered to Spanish Facebook Messenger users?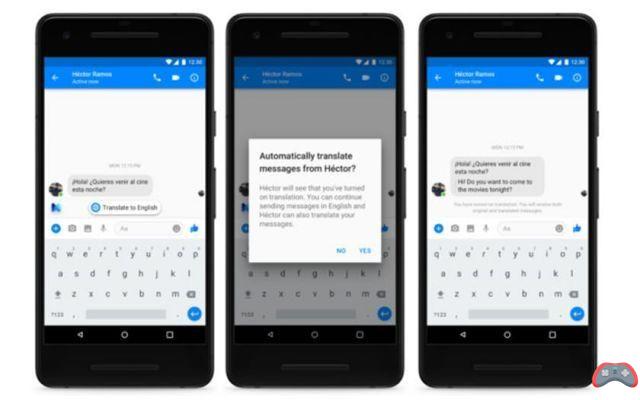 Do you regularly chat with German, English or Spanish contacts on Facebook Messenger? Despite your best efforts, do you constantly have to rely on Google Translate to keep the conversation going? This period is soon over: according to our colleagues from CNET, an update of M, the virtual assistant integrated into the Facebook Messenger application, now makes it possible to translate a message received in a foreign language.
Facebook Messenger will translate your conversations in real time: goodbye Google Translation!
As announced by Mark Zuckerberg at the last F8 conference, translation from English to Spanish and vice versa is now available in Messenger. Thanks to artificial intelligence, M will detect if you have received a message in a foreign language. To identify if it is indeed a foreign language, M will simply compare it with the default language configured on your smartphone.
Then, M will offer to translate the message received. Just tap on the message to get a translation. This will appear just below the original message. The assistant will also automatically translate your messages into the language of your interlocutor. An option will automatically translate certain contacts or conversations.
In the USA, the translation service is also available on Marketplace, Facebook's classifieds platform. During the F8 conference, Facebook promised to roll out the translation to other countries in the coming months. No availability date in Spain has yet been announced.
For the moment, M remains very limited with us but already allows you to exchange money with your friends on Facebook Messenger, to share your location or to suggest actions. According to David Marcus, the head of Messenger messaging in Spain, the virtual assistant is currently learning the language of Molière. New features could therefore be offered in the coming months.