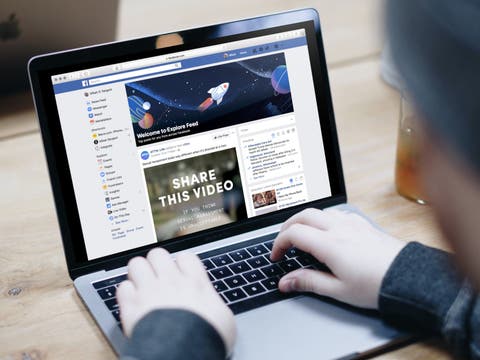 If you are among the very few users in the world who want to install the Facebook app on Windows 10, know that it is now useless to look for it in the Microsoft Store: Facebook has permanently removed it. It's not a great loss, but it's a great sign.
On the Microsoft store now only the app di Messenger, Messenger Beta e Facebook Watch, the only ones that, in fact, can still make sense. Virtually no one, in fact, has ever used Facebook from the dedicated app on Windows 10: almost everyone has always preferred to open Facebook from the browser, whatever it is. Facebook itself, in previous communications, had warned users that it would remove the app and suggested that they use the social network via a browser. That Facebook was planning to remove its main app from the Microsoft store, therefore, had already been in the air for quite some time.
Facebook goodbye to Windows 10 from February 28th
The company recently communicated to its users that the app would be permanently removed on February 28th and so it was: the app disappeared from the Microsoft Store. As reported by the MSPowerUser site a few weeks ago Facebook sent an e-mail to users who use the application warning them that "this app will stop working on Friday 28 February 2020. You can still access all your friends and favorite Facebook features. by logging in through your browser at www.facebook.com. For the best experience, please make sure you are using the latest version of supported browsers, including the new Microsoft Edge ".
Windows 10: the application flop
The choice of Facebook fits into a very difficult context for the Microsoft Store: this online app store has never really broken through among users because, to be honest, they have not broken through the applications themselves. Today much of the use of a computer with Windows 10 it goes through the browser, although there is certainly a dedicated app for doing the same things outside of an online navigation software.
Yet users still prefer the browser and thus also the much vaunted apps Universal Web Platform turned out to be a failure. Microsoft itself, in fact, at the beginning of February announced the imminent closure of the monetization program for these apps. There are also rumors of a possible goodbye to the Microsoft Store for Windows 10 in Business and Education versions. In short, a flop on all fronts.
Instagram in PWA
If UWPs don't break through, maybe PWAs will Progressive Web App which should represent the synthesis between an app and a website and which are not tied to a specific operating system, such as UWPs. The latest "heavy" PWA to hit the Microsoft Store is that of Instagram which, in addition to the content stream, also allows access to direct messages.
Facebook says goodbye to Windows 10: the official app has been canceled