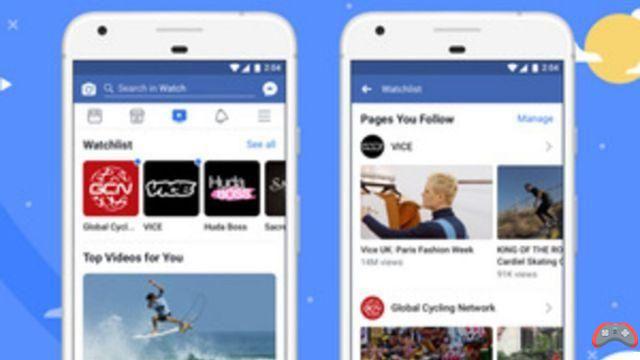 Will Facebook Watch manage to carve out a place for itself alongside YouTube and the myriad of free or paid services that provide Internet users with videos on the Internet? By betting on its social fiber, Facebook believes in it.

© Facebook

A year after its launch in the United States, Facebook Watch is available everywhere. As a reminder, this is Facebook's "YouTube", a video platform on which the world's leading social network intends to offer content from small videographers as well as from larger production houses. The remuneration system chosen is obviously that of advertising, even if for the time being advertising cuts are only imposed in the United States, the United Kingdom, Australia and New Zealand. Note that only creators with a certain popularity are invited to join the advertising revenue sharing program set up by Facebook (they must have attracted more than 30 viewers over the last two months, and have more than 000 subscribers). The firm takes 10% of advertising revenue.
Although Facebook has offered the programs of personalities such as Jada Pinkett Smith, Elizabeth Olsen or Bear Grylls on Watch, and media such as ABC, Fox News, Vice and Buzzfeed have played the game of creating exclusive content for the service , Facebook Watch has struggled to make a name for itself over the past year across the Atlantic. According to the results of a Diffusion Group survey, only 14% of Facebook users in the United States watch Watch at least once a week. 50% have never heard of it, and 24% know it without ever having used it.
A differentiating community aspect
According to Facebook officials, the main strength of Watch is to rely directly on the community aspect of the social network to allow users to share their discoveries, but also to exchange with each other in real time while they watch a program. To do this, the "Watch Party" function allows several Facebook members to coordinate their viewing, while an "Interactivity" platform allows creators to broadcast polls, challenges or even quizzes to boost viewer engagement. It remains to be seen whether Facebook Watch will succeed in breaking into the online video market, or not.