The latest Firefox browser update offers a new way to remove cookies and trackers from visited sites. It also brings a few other changes, in addition to fixing hundreds of bugs.

Firefox update 91 is available.

The latest Firefox updates have brought even more benefits to users' privacy, especially when activating the "strict" mode. With version 91 of the browser, Firefox continues to move in this direction with the implementation of a tool called "Improved cookie deletion".
Better cookie management
Firefox explains that deleting cookies is not always easy, because the data collected by certain sites can overlap and track you from one site to another, especially in the case of embedded sites. With this new approach, the browser now compartmentalizes cookies according to their origin so that they are not "scattered" and in order to ensure that the deletion of the latter is complete.
For this to work, remember to activate the "strict" browsing mode in the privacy and security settings. Under this same tab in the "Cookies and site data" category, the new data management menu appears listing the sites previously visited. You can then delete all cookies or select the sites you want to clean.

Data management site by site.

To go further and delete not only cookies from a site, but also browsing history and data stored by Firefox, simply open the "history" menu and then right-click on the site in question and select "forget this site".

How to delete cookies, history and data from a site in a few clicks.

Default HTTPS
This update brings other small changes such as the switch to HTTPS by default: Firefox will now attempt to automatically establish a secure connection (HTTPS) to HTTP web addresses. If the site does not support HTTPS, the browser will resume the connection via the classic HTTP protocol.

Diagram illustrating Firefox's new connection path. © Firefox

Firefox integrates Windows SSO
Finally, Firefox 91 now includes Windows SSO (Single Sign On). This allows them to use the computer's Microsoft account credentials to automatically sign in to all Microsoft sites online (Office 365, Outlook, or pro account using authentication through Microsoft, for example). You must activate the option in "Privacy and security", then under the "Usernames and password" tab.

The line to activate (not yet translated) to use Windows SSO.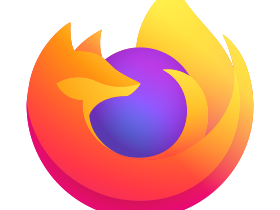 Mozilla Firefox
Mozilla Firefox, a free, open source, cross-platform (Windows, macOS, Android, iOS, Linux) web browser that has enjoyed strong popularity since its release in 2004.
Version : 96.0.3
Downloads: 607
Release date: 27/01/2022
Author: Mozilla Foundation
License: Free Software
Categories: Internet
Operating system: Android, Linux, Windows 10/11, Windows 32 bit - XP/Vista/7/8/10/11, Windows 64 bit - XP/Vista/7/8/10/11, Windows Portable - XP /Vista/7/8/10/11, iOS iPhone / iPad, macOS
Download
Android
Linux
Windows 10 / 11
Windows 32 bits - XP/Vista/7/8/10/11
Windows 64 bits - XP/Vista/7/8/10/11
Windows Portable - XP / Vista / 7/8/10/11
iOS iPhone / iPad
MacOS