The Galaxy S7 and Galaxy S7 Edge are now obsolete. Four years after they hit the market, Samsung has stopped rolling out security updates to both smartphones. As expected, the flagship flagships of 2016 have finally come to the end of the software support guaranteed by the brand.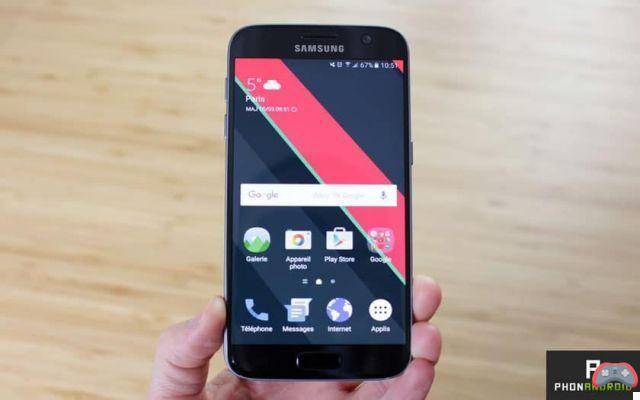 Samsung has just removed the Galaxy S7 and Galaxy S7 Edge from the list of smartphones that still receive security updates. As a reminder, the two smartphones had already been deprived of monthly updates since April 2019. Since then, Samsung has only offered security patches every three months in order to fill in the gaps identified by Google.
4 years of software support and 2 major Android updates: Samsung keeps its promises
The two devices had however already arrived at the end of the 3-year software support promised by Samsung. The manufacturer has therefore offered an additional year of support for the Galaxy S7. This unexpected extension is long gone. A final OTA update was indeed deployed last March. The firmware contained the March 2020 Android security patch.
Also read: A Galaxy S7 Edge catches fire out of warranty, Samsung offers a Galaxy S9 to its owner
Deprived of patches, the two phones will be more at the mercy of pirates in the years to come. Indeed, they will no longer receive security patches for flaws in Android and the Samsung overlay that would be discovered in the future. In addition, users have no choice but to turn to a new smartphone or to custom ROMs, to continue enjoying a 100% secure smartphone.
Nevertheless, it should be noted that Samsung has largely kept its promises. The firm has indeed offered 4 years of support and two major updates (Android 7.0 Nougat and Android 8.0 Oreo). When they were released, the Galaxy S7s ran on Android 6.0 Marshmallow. Do you still use an S7 on a daily basis? We are waiting for your opinion in the comments.