Although they are very powerful and have a lot of storage space, the Galaxy S8 and Galaxy Note 8 must also support certain applications whose weight is sometimes more than substantial. The ideal way to save space is to move them to an external medium such as an SD card. How to do ? Directions in this article.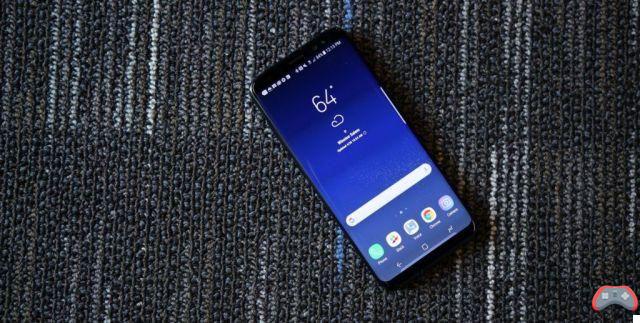 Some applications have a knack for occupying an important place on our smartphones. Often very heavy in terms of weight, they take up a lot of space on the phone and very often deserve to be stored elsewhere than on the internal memory in order to relieve it.
Then come to mind the SD cards, which keep these often very bulky items warm. How then to move these famous applications from terminals such as Samsung Galaxy S8 and Samsung Galaxy Note 8, the new high-powered flagship of the South Korean giant?
Galaxy S8 / Galaxy Note 8: procedure to move an application to an SD card
This is what we see in detail through the process below, which explains what are the manipulations to be carried out to transfer applications from a Galaxy S8 and/or Galaxy Note 8 to an external device of SD card type.
Step 1: Press and hold an app icon to see an on-screen menu
Step 2: Press Application Information from this display menu
Step 3: Then press Warehousing to display information
Step 4: Choose Edit to move the application
Step 5: Finally select the SD card as the new storage location
All that remains is to wait for the data transfer to take place. Note, however, that the application cannot be used while exporting to external storage. Normally and if all these steps have been followed to the letter, moving the application from its lovely Galaxy S8 and / or Galaxy Note 8 to external storage is a great success.
Note, however, that some application data, even transferred, will still occupy space on the phone's internal memory. The only way to no longer be confronted with this problem is to remove the SD card so that they do not stop working.
Apart from this small detail, the path to follow remains very simplistic and can be done in just a few seconds. Convenient if you want to have more space on your terminal.