While the Cayo Perico Heist is available as a single-player game, Rockstar has just revealed that it plans to include more content for people who prefer to play solo in GTA Online.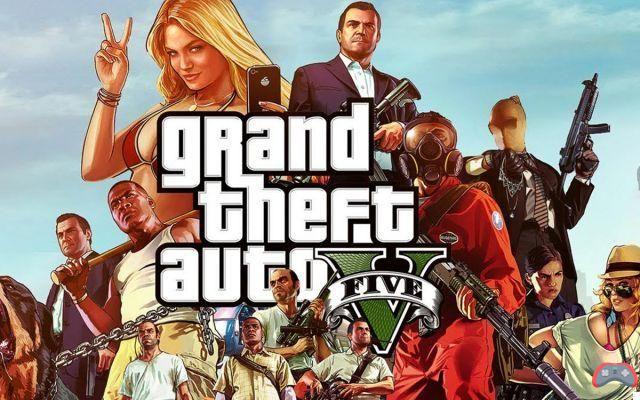 Since December 15th, GTA Online fans have their work cut out with the arrival of the Cayo Perico Heist. This consists of robbing an island whose treasures would make any thug salivate. And for good reason, the area is under the control of the trafficker El Rubio. So players can find plenty of money there, but also cannabis, cocaine and gold. Ideal for rebuilding your financial health, in short!
Significantly, this major robbery is playable solo. This is enough to satisfy many users who prefer to carry out this type of quest without being accompanied by a team. A matter of taste but not only. Our personal experience on the game actually allows us to attest thata robbery can quickly fall through if one of our teammates is a dabbler. Which can quickly become irritating.
GTA: Rockstar wants to satisfy solo players and teams
Players preferring to play alone can also rub their hands. In the future, they will have more solo playable content on GTA Online.. At least that's what Scott Butchard, design director at Rockstar, says in the columns of GQ. "We want to respect teams and players who want to play cooperatively. But at the same time, allowing solo players to get an equally valuable experience out of it. There are advantages to both".
Indeed, solo players can earn the full reward and be stealthier. As a team, however, it is easy to carry out several tasks at the same time and to fulfill more secondary objectives. And the manager concludes: "I think that in the future, we will inject more solo elements". It remains to be seen to what extent this promise will apply. If this concerns a priori exclusively the online mode, many users are very hopeful that the publishers will come up with a single-player DLC, seven years after the game's release.
Lire aussi >> GTA 5 codes on PS4: the complete list to cheat while having fun
Source
Rockstar Games showed off new features for its upgraded versions of Grand Theft Auto Online and Grand Theft Auto 5 during Thursday's PlayStation Showcase. We have… We give you all the cheat codes of GTA V on Xbox One to let off steam in Los Santos. All the vehicles, weapons and even the power to change the weather and slow down time! GTA 5 is one of the best stress killers available on PS4, but it takes on a whole new dimension when you activate the cheat codes. Unleash the full potential of the game and become almighty! GTA 5 online mode will soon be closed on older home consoles. At the end of the current year, it will no longer be possible…