Open IV, a mod for GTA V, was recently banned by Rockstar. However, the developer seems to reconsider his decision, since the mod is available again! Rockstar took the floor to explain its gesture: for the firm, mods are a good thing only if they affect the single player and not the multiplayer experience.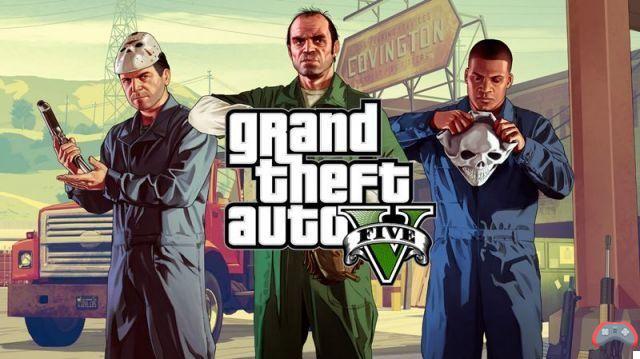 Recently, Rockstar decided to banish a tool for creating mods for GTA V. christened Open IV, it allowed to modify the solo game experience, but not only, since the multiplayer could also be affected. But today and against all odds, Open IV resurfaced and even has an update! Rockstar takes the opportunity to explain itself clearly.
GTA V: the Open IV mod is updating, Rockstar explains why
Rockstar hasn't always been kind to its community. Some time ago, it was for example the Read Dead Redemption mod for GTA V which was canceled by the firm. This time, the layoff concerned Open IV, a tool well known to modders because it is very powerful. But unlike this mod recreating Terminator 2 in the game, it was possible here to affect GTA Online, and disrupt the experience of other players.
Angry users reacted immediately by giving the game bad ratings on Steam, which recently fell victim to hackers. GTA V has since had "extremely negative" ratings according to Steam… But surprise, Open IV updates today, and Rockstar speaks:
Rockstar Games believes in the reasonable creativity of fans and, in particular, wants the most creative to show their passion for our games. After discussions with Take-Two, we have agreed not to take any legal action against third-party projects involving Rockstar PC games as long as they are single-player, non-commercial, and respect the intellectual property of others.
This does not apply to multiplayer and online gaming services: any tools, files or features that may be employed to alter multiplayer or online gaming.
The creators of Open IV can therefore breathe, they can indeed mod the game again, with some restrictions this time. And when you see what you can do with such a mod, like recreating Liberty City in GTA V, you can't help but think that Rockstar made the right choice:
The editorial advises you:
GTA 6: release date, characters, gameplay, what to expect?
GTA Online: Rockstar Rewards $ 10 to Player Who Created New Patch
Rockstar Games showed off new features for its upgraded versions of Grand Theft Auto Online and Grand Theft Auto 5 during Thursday's PlayStation Showcase. We have… We give you all the cheat codes of GTA V on Xbox One to let off steam in Los Santos. All the vehicles, weapons and even the power to change the weather and slow down time! GTA 5 is one of the best stress killers available on PS4, but it takes on a whole new dimension when you activate the cheat codes. Unleash the full potential of the game and become almighty! GTA 5 online mode will soon be closed on older home consoles. At the end of the current year, it will no longer be possible…