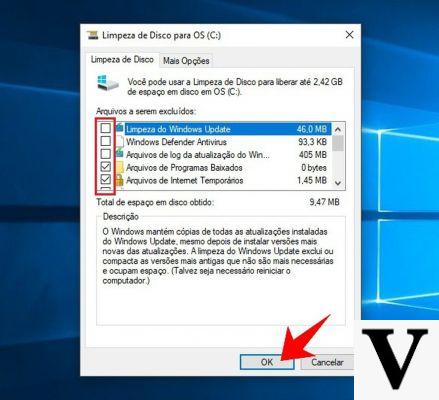 You remember it Disk Cleanup tool Windows? A very useful tool to free up space on our hard disk. Of course, among its best qualities there was no intuitiveness and for this reason Microsoft decided to replace it with a new tool to reclaim hard disk space.
With the arrival of the new semi-annual update of Windows 10, initially called Spring Creators Update 2018 and then renamed to a more "informal" April 2018, Microsoft engineers have integrated a new feature to clean the hard drive of unnecessary files and free up Windows 10 space. section (already existing) Memory sensor and appears in the form of a simple link. Clicking on the word "Free up space" will start a tool similar to the aforementioned Disk Cleanup, which will analyze our hard disk looking for useless information and data to be deleted (such as temporary files, data from old Windows installations and so on).
How to free up Windows 10 space with the new tool
Unlike the old Disk Cleanup tool, the new tool introduced with the Windows 10 April 2018 update only shows files and data that can actually be deleted from the hard drive without compromising the full functionality of our computer. The system will scan both the user's personal folders, such as the recycle bin, and the system folders and will thus locate the files to be deleted to recover space on the hard drive.
To start the tool just click on the item "Free up space" and wait for the "search engine" developed by Microsoft engineers to scan the hard disk. As the seconds pass, a list will appear at the bottom of the screen with all the files found on the hard drive divided into different categories. For each category there will be a description, which helps to understand the "old function" of the files and the space they occupy in the storage. In this way we will know if it will be possible to delete the files (in the case of the Recycle Bin, for example, it will be worth check in advance if there are files inside it to restore) and recover space on the hard disk or if, instead, we will have to keep them "on the rump".
How to free up Windows 10 space in seconds