How do you know if your PC is powerful enough to play a video game? Newer titles often require powerful components to run on a computer. Fluidity and good quality graphics are the minimum required for an immersive experience. It is possible to find all the necessary information via an order, to compare it to the minimum requirements. But it is also possible to go through a third-party application to automate the whole process.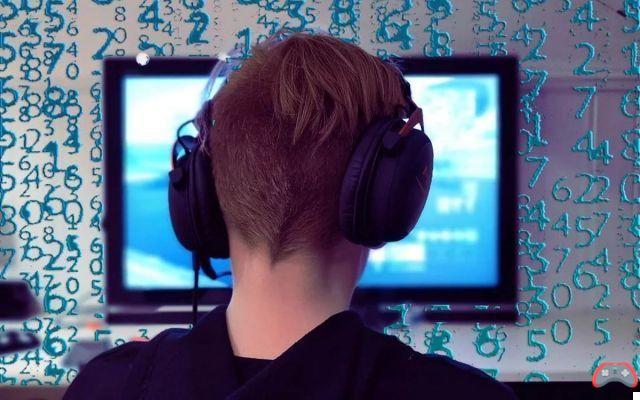 Play with video games on console is very simple: plug in, insert the game, and play. Of course, some fairly heavy updates can delay this moment, but everything remains simple. On the other hand, playing PC can be more complicated. Indeed, some games are greedy and we do not always know if our computer is enough powerful to spin them. So here's how to know for sure if your machine will hold up.
Here's how to tell if your PC is powerful enough to play video games
You want to play the latest AAA video games or the most resource-intensive games on PC such as Flight Simulator 2020, Cyberpunk 2077 or even Assasin's Creed Valhalla. But you do not have the possibility to update the components of your computer. Know that it is not an obligation: some games are optimized to run on machines that are several years old. On the other hand, you can forget the possibility of playing large recent video games if your computer is equipped with a simple "Intel Graphics" graphics card.
Many laptops are equipped with this type of graphics cards. Indeed, they are less expensive and above all, they consume much less energy. Which is important data for a device with a battery. Desktop computers configured for multimedia or office use also use this type of GPU. Nevertheless, it is quite possible to change them for another, an AMD or Nvidia.
And if you already have an AMD or Nvidia graphics card, you should check that it is powerful enough to support the graphics load demanded by the latest big video games. First of all, you need know the components of your PC. If you kept the box of your computer and/or your components, the information you are looking for is on it. But if you no longer have them, it is very easy to know the configuration of your PC with a simple Windows command.
Manually access the configuration of your PC
Start by accessing the Windows search bar, bottom left
type dxDiag, then click the corresponding command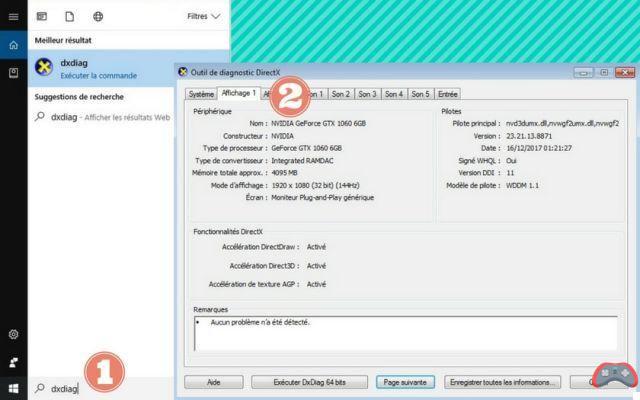 In the System tab of this new window, you have access to information about your processor (CPU) and your RAM memory
In the Display tab(s) (2), you have access to information about your graphics card
If for some reason this command does not work or works poorly on your computer, you can go through third-party software. For example, the trial version of Speccy is sufficient and very easy to use. This software was developed by the company behind CCleaner, a great program for freeing up hard drive space.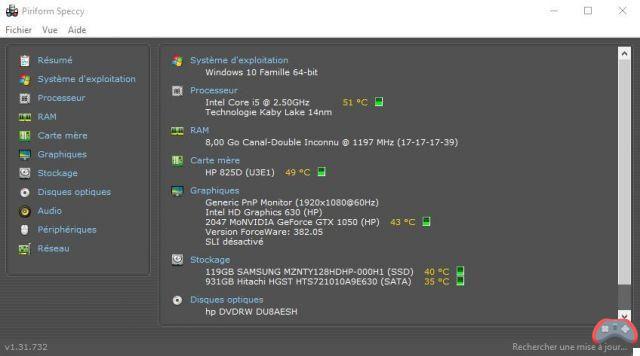 You thus have access to essential information in one go, which you can compare to the configurations recommended by the game developers, since all are different at this level.
Automatically know if your PC can run a game
All this is very practical, but in terms of graphics cards in particular, it is not always easy to navigate. And then, it is clear that if it were possible to automate the process, it would be much better… And it turns out that it is possible.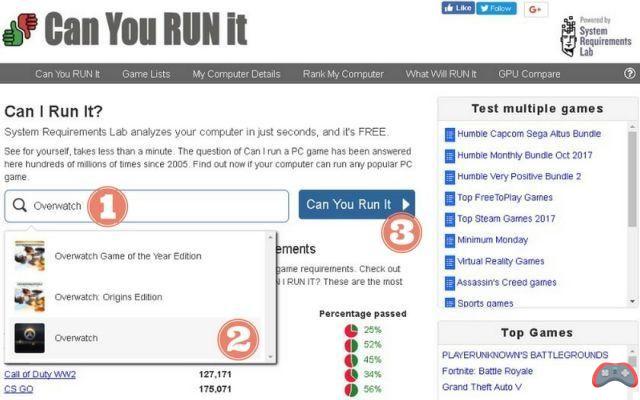 Visit the Canyourunit website
Type the name of the game (1) that you would like to run on your computer and select (2) the one that corresponds to your search from the results offered by the search bar
Click on the button Can You Run It(3) and the site will provide you with the minimum and recommended requirements for the game.
Click the button again Can You Run It to install the detection software. Accept.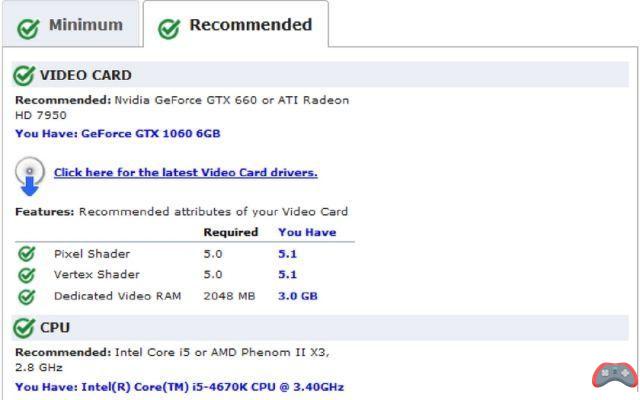 There you go, the site compares your current configuration to the one recommended by the developers. Graphics card, CPU, RAM, OS, disk space: everything is taken into account.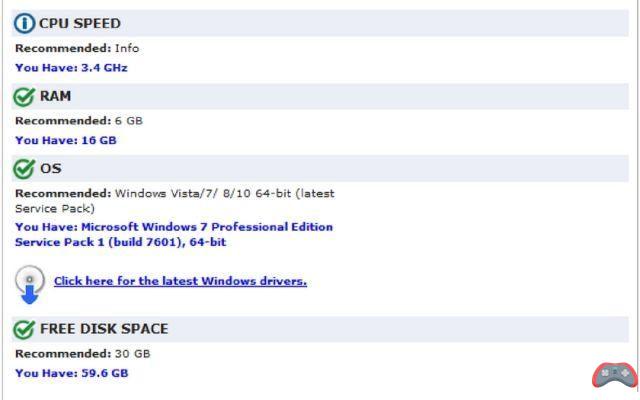 Note that the detection tool uses your browser's cookie system, so you will have to reinstall it if you ever decide to clean your cookies.
Here you are, a priori, ready to face the arrival of the big video games of 2021. And if you want to improve performance without changing hardware, don't forget that overclocking could be quite sufficient. Otherwise, if you have a good internet connection, consider cloud-based gaming solutions like Stadia and xCloud, even if you don't yet find all the games on the market there.
The editorial advises you:
How to know if your number has been blocked by a contact
How to Download YouTube Video on iPhone, Android, PC and Mac
Windows 10 won't start? Several reasons can cause problems when starting Windows 10 for the first time or after an update: Bad BIOS settings,... The battery is one of the essential parts of our laptops. Like smartphones, battery life is a crucial factor for a good experience. Some applications act…Creating a WiFi access point on Windows 10 in order to share your Internet connection is done in two steps, three steps. We explain the procedure to you in this… On Windows, there are several ways to update the drivers. Generally, these update automatically. But it is sometimes necessary to force the maneuver,…