Do you want to end your Internet or mobile subscription? Do you want to cancel your package with an operator, an insurance contract, or any other contract? Here is a simple and easy tutorial for you how to write a termination letter effectively.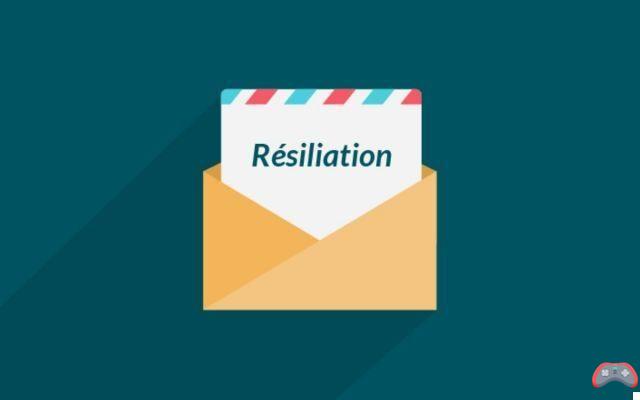 Even in 2021, some contracts or subscriptions require termination. How? 'Or' What ? Always through a termination letter, sent by registered mail with acknowledgment of receipt. Whether it is to stop his subscription to the gym, his Internet or mobile subscription, gas, his lease, his insurance contract, the examples are not lacking. If the first step is always to check the terms of your contract (are you still engaged?), writing a termination letter is another. Here's how to do it, with a free template that we offer below.
See also: The best laser printers: our 2021 buying guide
free termination letter template
To write a termination letter, start by putting at the top left of your letter your informations.
Firstname name
Address
Postal code
City
Then put the correspondent's address top right, slightly below.
Recipient
Address
Postal code
City
At (City), on (Date)
Then put, and in underlined bold, the title of your letter, as well as the following text. The pieces in parentheses () are there to help you choose the text you should put.
Subject: letter of termination
Madame, Monsieur,
I hereby inform you of my desire to terminate my contract / subscription (specify here if it is a contract or a subscription) subscribed on (start date of the contract / subscription) with your services, under the number (specify the number of your contract / subscription).
I wish to cancel for the following reason (choose one of the following choices):
- My subscription contract is expiring and I do not wish to renew it.
- Following hospitalization, I can / do not want to benefit from this service anymore.
- Following a move, I can / do not want to benefit from this service anymore.
- I am not satisfied with your services and consider that you have breached your contractual obligations. (think about detailing here)
Also, I ask you to kindly end this contract / subscription from (desired end date).
(Finally specify this if the payment is made by direct debit):
Having opted for direct debit, I ask you to interrupt the direct debits as soon as the termination is effective.
Please accept, Madam, Sir, the expression of my best regards.
Last name, First name, Signature
And that's it, that's it simple and effective termination letter template. Then send this letter by registered mail with acknowledgment of receipt. If you need the legal texts and references relating to termination letters, here are the relevant articles (1, 2) of the Consumer Code.
The editorial advises you:
How to do capital letters with accent (À, É, È, Ç) on an AZERTY keyboard?
Insufficient storage: how to clean your Android smartphone
How to transfer data from PS4 to PS5?
The ability to speed up or slow down a video on YouTube can be very useful. It was possible to do this in the web version of the platform for a while…Facebook allows you to deactivate the automatic playback of videos in your news feed. It's very simple, even if the path is not obvious to anyone who has never seen it...Google Chrome includes a reading mode that allows you to consult a page in optimal conditions. The functionality, however, is hidden in the bowels of the browser. In this tutorial,…It is easy to know if a contact has blocked you on WhatsApp, but some indicators can also trick you into believing it unfairly. So how do you know...