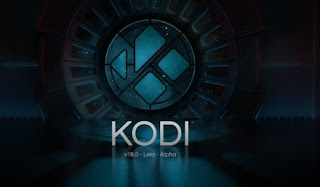 Kodi
is probably the best multimedia app to be able to index our audio and video contents and to be able to correctly manage an IPTV list. This app can be installed on any Android device but also on Smart TVs, both those equipped with Android TV (where the installation is similar to that obtainable on a smartphone or tablet), and on other TV models (in this case, we will have to use some additional devices to be able to make the TV compatible with the Kodi app).
In this guide we will show you all
the steps required to install Kodi on Android (TV Box, smartphone and tablet), on Android TV and on any other TV in our possession
, so you can exploit its enormous potential at any time of the day and in any room of the house.
ALSO READ:
Upload IPTV lists to watch on Smart TV, Android Box, Chromecast etc.
Install Kodi on Android devices
To install Kodi on our Android smartphone or tablet, we open the app
Google Play Store
on your device and look for Kodi in the search field above. If our operating system is compatible, we will see the button appear
Install
; just press it to start downloading and installing the app.
Alternatively we can download Kodi using the official page, available here -> Kodi.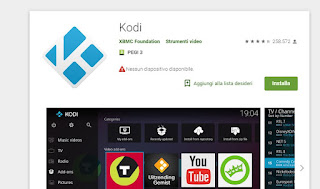 We can follow this last procedure if we have a web browser with access to the same Google account used on the Android device: during installation we select the device on which to start the download, so as to have Kodi installed in a few minutes (it is sufficient that the chosen device is connected to the Internet).
We do not have the Google Play Store, do not want to log into it or use
a TV Box without an app store
? In these cases we can
install Kodi via APK
, by downloading the official package of the app from its website, available here -> APK Kodi.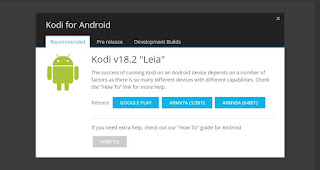 We scroll through the page indicated, click on the Android icon and choose our app between
ARMV7A (32bit)
e
ARVV8A (64bit)
.
The download of the APK package will start to be able to install the app; if we have performed the operation from a PC, we move this file to our smartphone, tablet or TV Box using the methods described in our guide on
App to send files on Android and iPhone
.
If, on the other hand, we have downloaded the APK directly from the Android device, it may be necessary
unblock installation of unknown applications
. To get this unlock, let's get in
Settings -> Security
and we activate the voice
Unknown origins
; on new generation smartphones (Android 8.0 or higher), it may be necessary to enable the installation of apps unknown to the browser in use; to do this by taking us to
App
, by tapping on the browser icon, expanding the menu
Advanced
, selecting the item
Install sconosciute app
and activating the button next to
Allow from this source
.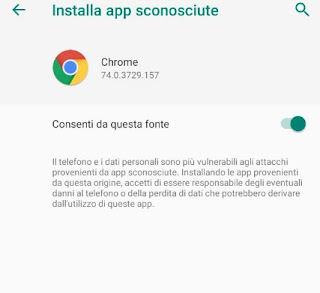 Install Kodi on Android TV
If we have a TV with Android TV installed, we can install Kodi in a simple way as already seen for other devices with the same operating system. First we connect our TV to the Internet via Ethernet cable or via Wi-Fi (depending on its position), then open the menu or the Smart section on our TV and go to the Google Play Store; now we follow the same steps seen above to install Kodi on our TV.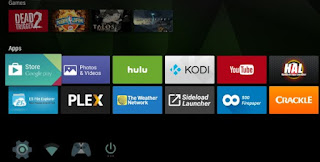 If our Android TV is not official (i.e. it is a TV with a simple version of Android, without the official app store), we can always install Kodi via APK. First we place the Kodi APK file inside a USB stick, then connect the latter to the free USB port of the Smart TV.
Now let's open the app
File Manager
or similar in the Smart section of the TV and select the Kodi APK: the app installation should start automatically.
NOTE:
: the APK version of Kodi may not be compatible with the Android operating system on the TV; in this case we recommend reading the following paragraph to be able to integrate the app on any TV.
Install Kodi on traditional TV (or proprietary Smart TV)
If, on the other hand, we have a Smart TV without Android (Samsung, LG etc.) or a TV without a Smart component, we can get Kodi by installing
an HDMI device capable of offering us compatibility with the Kodi program or app.
The best devices we can use are:
Amazon Fire TV Stick
TV Box Android
Mini PC desktop
Raspberry Pi
Portable PC with HDMI port
By installing and configuring one of the devices above, we will be able to obtain Kodi in a simple way, all we have to do is connect the device to the TV via HDMI, connect it to the Internet via Ethernet or Wi-Fi and download the right version of Kodi according to the system operating system in use (Amazon Fire TV Stick and TV Box use the Android Kodi app, Mini Desktop PCs and notebooks the Kodi program for Windows and the Raspberry an operating system with optimized Kodi).
Conclusions
As we have seen, we can install Kodi on practically any device, so as to be able to manage our media library and IPTV lists from the phone, tablet, Android TV Box and numerous other devices (useful for bringing Kodi to TVs too not Android or not natively compatible with the Kodi app).
If we are new to Kodi and don't know how to use it, we invite you to read ours
Guide to getting started with Kodi: setting up and adding content
. If we don't want to use a keyboard, mouse or pointer to control Kodi (especially when it's used on a TV), we invite you to read our guide on how
Control Kodi remotely with your smartphone
.
Are we not satisfied with Kodi and looking for valid alternatives? We can find some of them in the guide to
Better alternatives to Kodi to manage watching movies and videos
.