iOS 10 brings many changes for iPhone users. Among them, unlocking which requires pressing the Home button. However, it is possible to change this by modifying a setting! Follow this guide to access your smartphone without having to press the Home button every time.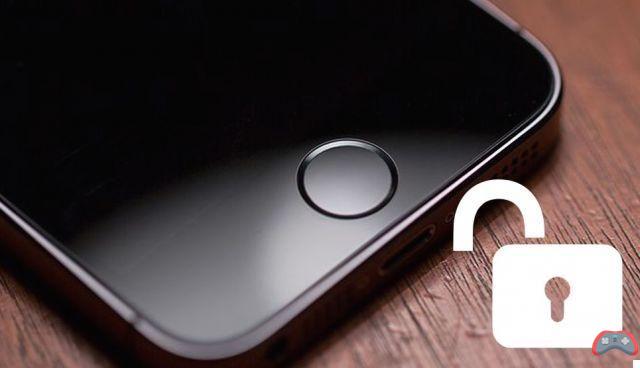 iOS 10 is changing the habits of iPhone users, especially when it comes to unlocking. No more "slide to unlock" and place pressure on the Home button, which works particularly well with TouchID, as long as your hands are perfectly dry. Yes, but now, even with TouchID, you still have to press the button.
However, we know that the Home button mechanism can wear out over time, especially since for some, pressing this button to unlock is simply a useless step. Fortunately, as you will see, it is possible to unlock your iPhone in iOS 10 only with your TouchID fingerprint.
How to Unlock Your Phone Using TouchID Without Pressing the Home Button
To disable the use of the Home button to unlock the iPhone, it's very simple. There is indeed, as often, an option to activate from the menu Reduced mobility from your iPhone:
Go to Settings > General > Accessibility > Home Button
Activate the option Touch to open
From now on, a valid TouchID fingerprint will suffice, without pressure, to unlock the smartphone. Of course, this fingerprint must be able to be read, which becomes difficult if the sensor is dirty, or your hands are sweating. iOS 10 will ask you to enter your code in this case.
Read also: how to backup all your iphone data with itunes
The accessibility section is a mine where many useful features are hidden. And by playing on these parameters, you can do things that were not planned by the developers, such as reducing the brightness below the minimum, for example, to better rest your eyes in the dark. Obviously, to do more, nothing beats the jailbreak, now available in iOS 10!
The editorial advises you:
How to take a screenshot
How to change default music app on iPhone or iPad?
iPhone: how to replace Siri with Google Assistant on iOS?
The 2022 iPad Pro is going to be redesigned and will have wireless charging capability, like Apple's other mobile devices. After the presentation of the iPad mini 6,… All the power of a Mac computer on your eyes: this is what Apple promises in its future mixed reality headset, scheduled for the end of 2022. While the Apple Watch, the 'iPad… Do you have an iPhone and want to change your PIN code? The option, buried in the twists and turns, of iOS is not so easy to find. However, this code ... There are a few options available to unlock an iPhone. Some online services offer to do this quickly for a few euros. The law also obliges operators to do it for free ...