iOS 14 is compatible with more or less all iPhones running iOS 13. All iPhones since iPhone 6s and iPhone SE are therefore supported, which means that the duration of support is confirmed at around 5 years. Apple also lists iPadOS 14 compatible iPads.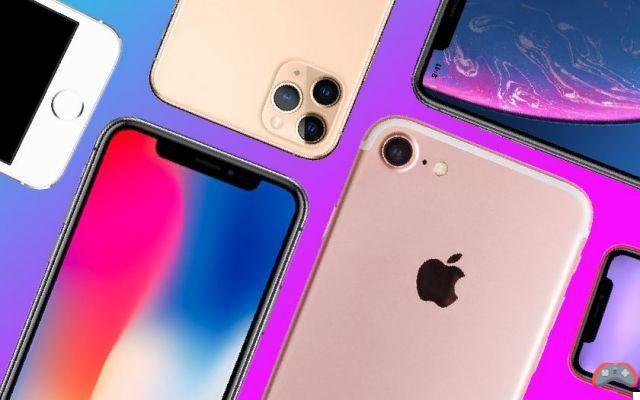 Apple has unveiled the list of devices compatible with iOS 14 and iPadOS 14 – the update turns out to be full of new features, including deep improvements to the iPhone home screen.
Also read: iOS 14 – news, release date, compatible smartphones, all to know
?Which iPhones are compatible with iOS 14?
The prospect that all iPhones compatible with iOS 13 would also be compatible with the iOS 14 update was ultimately confirmed. Apple now pushes the duration of support very far, since even the iPhone 6S or the original iPhone SE released five years ago can benefit from it:
iPhone 12
iPhone 12 Pro / Pro Max
iPhone SE 2020
iPhone 11
iPhone 11 Pro
iPhone 11 Pro Max
iPhone XS
iPhone XS Max
iPhone XR
iPhone X
iPhone 8
8 iPhone Plus
iPhone 7
7 iPhone Plus
iPhone 6S
6S iPhone Plus
iPhone SE
Without surprise, iPhone 6s and iPhone 5s, are therefore deprived of the update. Both smartphones, now 7 and 6 years old, are definitely outdated.
? Which iPads are compatible with iPadOS 14?
Apple launched iPadOS, an operating system separate from iOS and reserved for tablets, in 2019. However, the wall between iOS and iPadOS is not watertight, and many of the new features unveiled in iOS 14 will be found in the new version of 'iPad OS:
iPad Pro 2020
12,9-inch iPad Pro (2016 and 2017)
iPad Pro 10,5 inches
iPad Pro 9,7 inches
11-inch iPad Pro (2018)
iPad Air 3
iPad Air 2
iPad 5
iPad 6
iPad 7
iPad mini 5
iPad mini 4
Is your iPhone or iPad on the list? Share your feedback in the comments.