Apple is launching a replacement program for the iPhone 12 and 12 Pro. The Californian giant explains that it noticed a failure with one of the components of the speaker receiver. Some smartphones no longer produce sound during calls.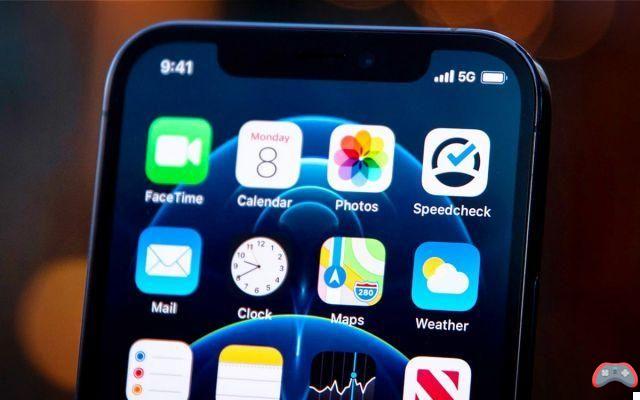 Apple just launched a replacement program for one of the speaker components of the iPhone 12 and iPhone 12 Pro. "Apple has determined that a very limited number of iPhone 12s and iPhone 12 Pros are at risk of experiencing sound issues due to a possible component failure in the receiver module," Apple explains on its official website. .
The company specifies that the "affected devices were manufactured between October 2020 and April 2021". Serial number of the device, accessible by going to Settings > General > Information, allows you to know the manufacturing plant, the week of design, and the age of your iPhone. Once you have the serial number, enter it on a dedicated site, including as SNDeep Info. You will then find out the date of manufacture of the smartphone.
Apple repairs some iPhone 12/12 Pro for free
According to Apple, the glitch prevents iPhone sound from working when "making or receiving calls". On the other hand, it seems that the audio works if you are listening to music or watching a video. If you encounter such a problem, Apple is committed to repairing your iPhone 12 or 12 Pro for free. Note that the iPhone 12 mini and iPhone 12 Pro Max are not affected by this manufacturing defect.
The brand asks affected users to visit an Apple Authorized Service Center, an Apple Store or contact customer service. Attention, if the technicians of the firm must repair other elements of the iPhone, Apple could invoice additional costs. "If your iPhone 12 or iPhone 12 Pro has any damage that compromises the repair, such as a cracked screen, these will need to be repaired first," the company warns.
The program applies to all affected iPhone 12/12 Pro "during the two years following the first retail sale of the product". On the other hand, the replacement program does not constitute not an extension of the standard warranty period. Are you going to have your iPhone repaired? We are waiting for your testimony in the comments.