How to charge your iPhone faster? The iPhone 8 and X are so far the only ones with fast charging – although this requires the purchase of accessories such as charging pads which are of several types and in different price ranges. It is also possible to charge iPhone 7 and earlier faster. Discover our tips and tricks to charge your iPhone at high speed!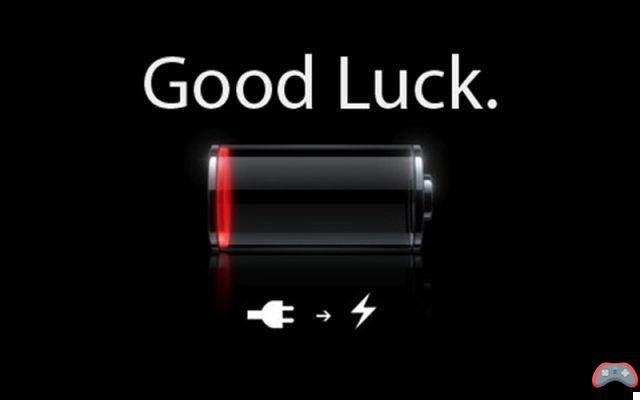 Fast charging is finally arriving with the iPhone 8 and iPhone X. But it is also possible to charge older iPhones faster thanks to our advice.
How to charge your iPhone faster (works with all iPhones)
The first tip is to reduce your iPhone's consumption as much as possible while charging. You can also use a slightly more powerful charger.
Reduce what your iPhone consumes to help it charge faster
Your iPhone consumes energy. And the more it consumes, the harder and therefore longer it is to recharge its battery. Fortunately, you can reduce this consumption by using these crescendo tips and tricks (depending on your level of patience):
Close all applications
Disable Wi-Fi and Bluetooth
Go straight into airplane mode
Obviously, if you want to speed things up, you shouldn't turn on your screen or use it, even offline, during the change. If you have a book in progress, it's time to go read your chapter!
Use a more powerful charger than what comes in the box
The charger supplied by default with your iPhone is only 1 amp. But iPhones with a Lightning port, i.e. iPhone 5S, SE, 6, 6S and 7 do very well with more. In this case recharging them on iPad chargers, or any charger delivering 2,1 amps saves a lot of time on recharging.
You can also plug your iPhone directly into the 2016 MacBook Pro's USB-C charger, if you have a Lightning to USB-C cable. The new USB type C standard indeed manages energy in an intelligent way: your iPhone will simply take the maximum energy that it is able to receive in complete safety.
On the other hand, avoid charging your iPhone on conventional USB ports, for example those of your computer. The current there does not always even reach 1A, which slows down the charging time.
How to take advantage of fast charging for iPhone 8 and iPhone X
The new iPhone X and iPhone 8 now offer fast charging, which allows you to reach 50% battery in just 30 minutes, and a full charge in 1h30. Unfortunately, Apple does not include a fast charger or the essential USB-C to Lightning cable in the box. It is therefore necessary to obtain accessories, and this can be quite expensive depending on the case. Especially since Apple does not specify which charger to choose.
No choice, buy your USB-C to Lightning cable from Apple
This essential cable is compatible with USB-C Power Delivery, a standard that allows the electrical voltage in the cable to be increased according to the needs of the device. It will cost you 29 euros for the 1m version and 39 euros for the 2m version. Yes, we know, it stings. But it is not finished !
Find a 29W USB-C power supply
Dare we say that Apple has been somewhat deceitful in its communication on the fast charging of the iPhone 8 and X? Yes. Apple says in fact that to take advantage of it, all you have to do is buy the right cable and connect it to a USB-C charger with Power Delivery. Apple offers a choice of its 29W, 61W, and 87W chargers and third-party chargers, leaving the idea that the higher the number of watts, the faster the recharge will be.
Error ! In fact, the cheapest 29W adapter (59 euros all the same) is enough. Fast charging via more expensive power supplies does not improve charging speed at all. However, you can plug your iPhone 8/X into your mac's USB-C adapter if you already have one. And if you don't want to spend so much money, you can use a third-party charger – like the slightly cheaper (but chronically out of stock) Aukey 46W USB-C with Power Delivery.
How to Wirelessly Charge an iPhone 8 and iPhone X Faster
The other great novelty of the latest iPhones is the arrival of Qi wireless charging. This was initially restricted pending a software update. As a result, wireless charging times could be long, very long. While for once the offer of wireless chargers was rather developed and inexpensive (there are Qi chargers compatible with these iPhones at a low price around barely 10 euros).
Buying a 7.5W+ wireless charger: a good idea?
You can snag some charging time by upping the ante, provided you update your iPhone to iOS 11.2. Qi 7.5W wireless chargers are now all compatible with the latest iPhones. Apple sells two models of chargers on its store, the Mophie Wireless Charger and the Belkin Boost Up (both at €64,95).
But you never have to shop at the Apple Store – good for you: it's ironic that we recommend the Samsung wireless charging stand (you can find it around 35 euros), perfectly compatible with the latest iPhones. But he is not the only one. However, is it worth the investment?
Let's say it right away: if you're someone in a hurry, it has absolutely no interest. The cable and adapter that comes with your iPhone is capable of charging it really much faster than wireless charging can. As a result, we can think of this charging mode more as a practical feature. For example, to ensure that your smartphone charges itself without you having to plug it in as soon as you put it on your bedside table.
Speed ​​is really not the strong point of wireless charging. But it depends on your needs! If you liked this guide, you might like to know how to calibrate or recalibrate the battery to improve battery life.
The editorial advises you:
Insufficient storage: how to clean your Android smartphone
DNS: Google, OpenDNS, Cloudflare, what is the best address for faster surfing?
iPhone: How to Convert Sound to Ringtone on iOS?
The 2022 iPad Pro is going to be redesigned and will have wireless charging capability, like Apple's other mobile devices. After the presentation of the iPad mini 6,… All the power of a Mac computer on your eyes: this is what Apple promises in its future mixed reality headset, scheduled for the end of 2022. While the Apple Watch, the 'iPad… Do you have an iPhone and want to change your PIN code? The option, buried in the twists and turns, of iOS is not so easy to find. However, this code ... There are a few options available to unlock an iPhone. Some online services offer to do this quickly for a few euros. The law also obliges operators to do it for free ...