The iPhone X 2018 leaked image during Apple's tests for the September 12, 2018 keynote. We were able to get a preview of the smartphone as well as the wallpaper used in the promotional visual. Wallpaper that it is now possible to download and install on your smartphone thanks to 9To5Mac.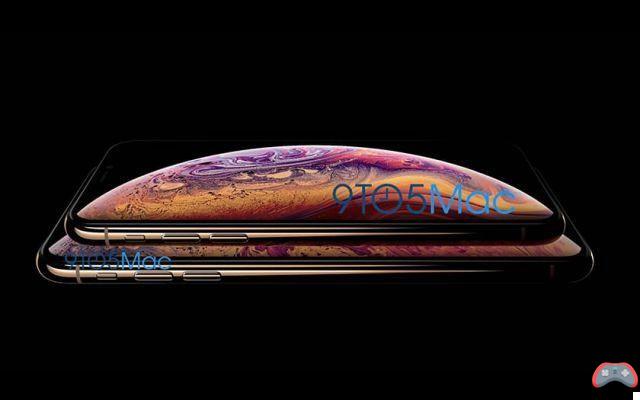 A first official image of the iPhone X 2018 leaked during tests carried out by Apple for the keynote of September 12, 2018. Voluntary maneuver or error by the Cupertino company, impossible to know. But 9To5Mac managed to recover the visual and we are now entitled to a nice preview of the smartphone before the hour. The icing on the cake, the media now offers to download the iPhone X wallpaper 2018 right now.
iPhone X 2018: download the wallpaper
Of course, 9To5Mac had to go through somewhat devious means to offer this wallpaper. We had to extract it from the visual above and go through Photoshop to make some adjustments. Therefore, we are not dealing here with a very high quality file. But it may be suitable for some users who want to try it and have a taste of iPhone X 2018. Just click on the link provided below and download the image, then choose it as your wallpaper. screen on your smartphone to enjoy.
The iPhone 9 and iPhone X will be presented on September 12, 2018 at 19 p.m. during the Apple keynote. We will finally know everything there is to know about the three new iPhones, but also about the Apple Watch 4. The wireless charging pad for 3 simultaneous devices, the AirPower, announced at the September 2017 keynote, should finally be launched on occasion.