The new iPhone XS come with new wallpapers all in colorful soap bubbles. What to wait a little before they are available Friday, September 21, 2018. These wallpapers are available in fixed image version compatible with all smartphones and in Live Wallpapers, only compatible with recent iPhones (but animated). Here's how to download them.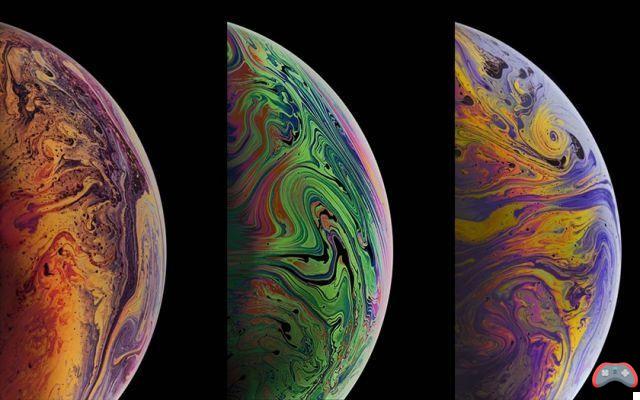 New iPhones mean new wallpapers. The just-shown iPhone XS, XS Max, and XR won't be available until September 21, 2018. planets as previously thought. An Internet user managed to extract these wallpapers before they were placed on the market.
iPhone XS: the new official wallpapers are available
These three new wallpapers are normally Live Wallpapers, ie wallpapers that come alive when you press hard on them (with 3D Touch). The versions that we share are nevertheless slightly different from those that will be available on the XS and XR. First there are full-resolution still images, compatible with all Android smartphones. Finally, there are also the Live Photos extracted from these official Live Wallpapers.
Unfortunately, these do not behave exactly like Live Wallpapers (which play in one direction the more you press hard, and in the other when you release the pressure), and it is not possible to transform Live Wallpapers Wallpapers in Live Photos without degrading the quality. As a result, these Live wallpapers are of lower quality than the real official wallpapers available on these smartphones.
You can download these wallpapers by clicking on the following link:
Download the new iPhone XS wallpapers in HD
Download Live Wallpapers in low resolution
What do you think of these new wallpapers? And by the way, what is your current wallpaper? Feel free to share it in the comments section!