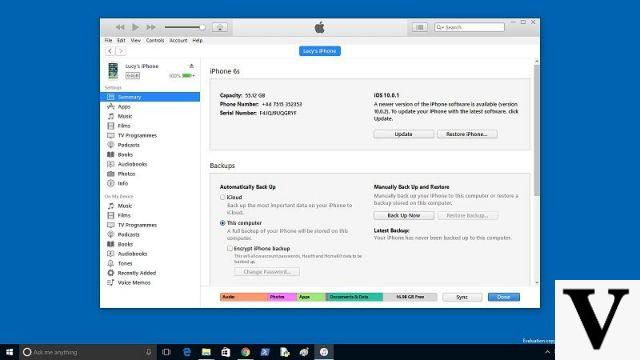 Apple confirmed that soon iTunes will retire, exactly with the update of macOS 10.15 Catalina. The famous application will be unbundled into three different apps (Apple Music, Apple Podcasts and Apple TV) depending on the media content to be played. This decision marks the end of an era. Lot of Windows users, not just Apple, they are asking themselves a lot of questions.
What will happen to music on Mac? AND what will happen to Windows users who use iTunes? The company tried to answer all their questions in some official notes. On the other hand, with this decision, a real epoch linked to digital music ends. iTunes in 18 years it has influenced the way people buy and play audio files (songs, podcasts, audiobooks and more). This app has become a must for both Apple and Windows users. It is no coincidence that the news of the closure caused a general silence and a lot of curiosity about the future of the service.
iTunes deleted: the consequences for Apple users
The news linked to the closing iTunes aroused amazement in users, but also many doubts and questions. Of course, the first to be involved are those who use it Apple. The company has announced that it will import theirs iTunes music libraries as soon as their PC is updated to the latest version of MacOS. This operation will affect, not only the music purchased on iTunes, but also the one supported by CD, mp3 and other channels. Of course, people will be able to continue to buy new songs and multimedia content from Apple, but these will be broken down by genre in the three new applications. The key features of iTunes will be retained especially in theapp Music.
What will happen to users who use iTunes from Windows?
There are many users Windows that they use iTunes not only to listen to music, but also videos and podcasts. The company has announced that the app will be split into three different apps with the arrival of the new one MacOS, but has not yet specified what is the fate of those who use the software from a PC Windows.
A few days ago, the Cupertino company clarified some points in this regard. First, it reassured consumers Windows saying there will be no changes for them. Simply put, the splitting into different applications will only work on macOS, but not on other operating systems. Apple did not provide any further details about the support of future features, it simply said that the experience for those users will not change. So, you can breathe a sigh of relief: for the moment iTunes will continue to work on Windows, as it always has.
ITunes deleted: what happens to Windows users