Jailbreaking with the Checkra1n tool is now possible with iOS 14.5. Just a few days after the release of the final edition of the update, Checkra0.12.3n version 1 is available for download. This new version is finally compatible with Macs powered by an M1 chip designed by Apple Silicon.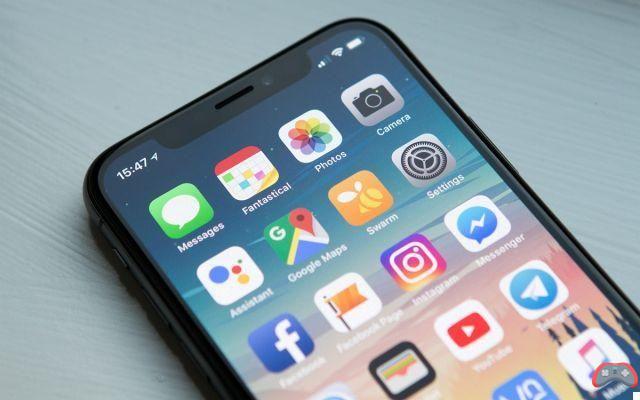 Jailbreaking, the equivalent of root on Android smartphones, allows you to circumvent the limitations put in place by Apple. Among the most popular tools for jailbreaking an iPhone or iPad is Checkra1n. As a reminder, this jailbreak tool has already unlocked the HomePod, Apple's connected speaker.
Very reactive, the developers of this solution already offer a beta version of Checkra1n for jaiblreaker iOS 14.5. As a reminder, this version of the operating system has been deployed on all compatible iPhones since Monday April 26, 2021.
Which iPhones are compatible with iOS 14.5 jailbreak via Checkra1n?
Checkra0.12.3n beta 1 is already available for download on Checkra1n official website. Attention, "this version is a beta preview and should therefore not be installed on a main device" warn the developers. Here is the list of iPhones compatible with the solution:
iPhone 6s, 6s Plus, SE, 7, 7 Plus, 8, 8 Plus and X
iPad 5, 6 and 7
iPad Air 2
iPad mini 4
iPad Pro 1st and 2nd generation
iPod touch
To work, Checkra1n uses a flaw present on iPhones ranging from 5S to X, CheckM8. On the following models, Apple has corrected the shooting. For the moment, the developers have not found a breach allowing them to bypass the firm's security on iPhones ranging from XS to 12.
Related: Here's Everything You Need to Know About iOS 14.5 Update Ad Anti-Tracking
To jailbreak an iPhone running iOS 14.5, you will need to install Checkra1n on your computer running macOS or Linux. It is still impossible to go through a Windows PC to perform the operation. Now Macs powered by M1 chip (MacBook Air M1, Mac mini, MacBook Pro M1) are compatible with the tool. Again, this compatibility is offered in beta. Bugs have already been spotted by developers on some devices.