The 2021 MacBook Pros inherit the notch popularized by the iPhones. Apple will allow developers to hide this notch with a black bar or display their applications on the entire available surface. To avoid display hiccups, Apple has taken precautions.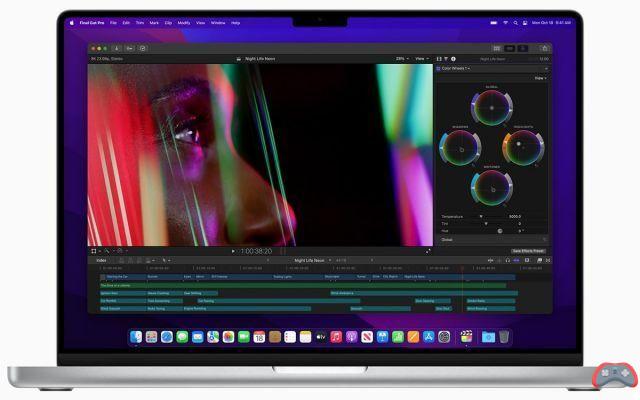 To everyone's surprise, Apple has included a notch on the top of the 2021 MacBook Pro screen. Directly inherited from the iPhones, this notch allows the Californian manufacturer to refine the upper border to offer a larger display area. Unlike the iPhone notch, the MacBook notch only has a 1080p camera. No Face ID on the program.
During the keynote, the Silicon Valley giant did not dwell on how this notch, considered unsightly and aberrant by some, is implemented on the screen. Apple preferred to focus on the performance of the M1 Pro and M1 Max processors during the conference.
Notch or no notch? macOS developers have a choice
Shortly after the keynote, however, Apple posted a series of guidelines for macOS app developers. The Cupertino company leaves the choice to the developers of hide the notch by displaying a black bar on the top of the interface when an app is full screen. In this way, the notch disappears completely in the dark. However, the user finds himself deprived of a tiny part of his computer screen.
Developers can also choose to display their application on the entire available surface, on either side of the notch. In this configuration, elements of the application will be arranged right and left of the webcam. The notch obviously remains visible.
Related: Apple Sells $25 Cloth to Clean MacBook Pro Screen
To prevent interface elements from being hidden by the notch, Apple has announced the implementation of a "compatibility mode". This mode, activated by the developers, will "prevent applications from unintentionally putting content in the region occupied" by the notch. "The system changes the active area of ​​the screen to avoid the location of the camera. The new active area ensures that your app content is always visible. In short, the notch should not cause display problems.