The next Mortal Kombat movie is unveiled with some official shots. It shows an overview of the characters in costume, as well as other details.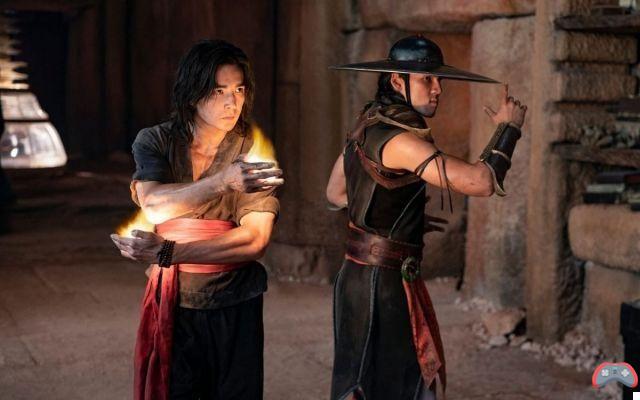 The next Mortal Kombat film should normally be released in theaters and on the HBO Max platform from April 16, 2021. The new feature film is unveiled today with a slew of new images, visible in the link at the bottom of the article.
Mortal Kombat is back, the fatalities at the rendezvous
A new adaptation of Mortal Kombat is about to tumble, nearly 20 years after the second opus. The emblematic kombat game was invited to the big screen in the 1990s, with a film directed by Paul WS Anderson in 1995. Two years later, in 1997, John R. Leonetti inaugurated a second film, less well received. Speaking of which and if you missed it, the cast of this movie such as Christophe Lambert, Linden Ashby and Bridgette Wilson were recently incorporated into Mortal Kombat 11 game.
The franchise is therefore preparing to come out of the closet with a new film directed by Simon McQuoid, with James Man in production (The Conjuring). "Blood represents family," he wisely said as he released new footage to Entertainment Weekly. "The blood represents who we are. Without being too complicated, what we have done is use the blood in an outlet," he added to the newspaper.
To return to our sheep, the film promises to put the Hanzo and Bi-Han clans back on the screen, with the return of iconic characters like Scorpion, Jax, Sonya Blade, Raiden, Kung Lao, Kano, or Sub-Zero. The film will also introduce a brand new actor, played by Lewis Tan (Wu Assassins), who should play the role of Johnny Cage.
See also: Matrix 4, Dune, Suicide Squad 2: the Warner Bros films of 2021 will be released on HBO Max and in theaters at the same time
What is excellent in itself, but difficult to imagine at the same time, is that Simon McQuoid has promised the appearance of the iconic Fatality in the film. A Fatality, for those unfamiliar, is the name of a game feature in which the winner of the final round of a match inflicts a brutal and horrific knockout blow on their defeated opponent. "There will be crazy deaths. Brutal stuff, without any restraint! We've picked out some iconic Fatalities from the game. There's going to be a lot of really cool signature moves, lots of player nods," he said.
Just like Wonder Woman 1984, which also fails to be profitable despite $ 131 million in revenue, the new Mortal Kombat film is scheduled for simultaneous release in theaters and on the HBO Max platform on April 16, 2021.
Source + images
The editorial advises you:
Mortal Kombat (film): release date, scenario, distribution platforms, all the info on the reboot
Mortal Kombat: the film will not completely stick to video games
Mortal Kombat: four other films are already in the boxes of Warner
With we're about two weeks away from the premiere of Spider-Man: No Way Home, new information has just leaked. We now know a little more…The sequel to Spider-Man: Far From Home, which will be called Spider-Man: No Way Home, arrives at the end of 2021. It is also the 27th film in the Marvel Cinematic Universe, with Tom Holland featured. Date of…Did you enjoy the movie Dune? We have good news for you. The second part of Dune will land well in dark rooms, as confirmed by Legendary Picture.… The MCU has not finished showering us with diverse and varied content. To help you see things more clearly, here is everything you need to know about the films…