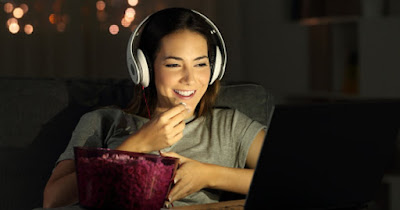 With the arrival of online streaming sites, the activities that involved buying and renting films have decreased, as we can get everything (or almost everything) with a simple subscription. But owning the film will allow us to always watch it again even without a subscription and with the rental we can see a film at the highest quality for a certain period of time, spending less than a full subscription.
In the following guide we will show you the
best movie rental or online purchase sites
, so you can buy the films that interest us or rent the film recently released in the cinema and already available for rent in digital version.
READ ALSO ->
Which Movie apps are free with trial period?
1) iTunes
iTunes
it is definitely the online store we can count on for the purchase and rental of films.
The films can be found by opening the iTunes program, entering the Store and accessing the films section from the top menu. A film can be bought or rented at a lower price (around 5 Euros).
Renting from iTunes is very flexible in the sense that you can view it within 30 days and, from the moment you start, you have 48 hours to finish viewing. Each video can be viewed via iTunes from your computer, iPad, iPhone or even using the Apple TV, the device that connects to the TV.
2) Microsoft Film and TV
Another very reliable site to buy or rent movies is
Microsoft Film and TV
, integrated within the Microsoft Store of Windows 10 and Windows 11 but also accessible from the browser.
The movie rented on this platform is available for 14 days and you have 48 hours to watch it from the moment you start playing it. The rental prices are variable but settle at 5 Euros and 15 Euros for films released less than a month ago at the cinema.
During the purchase or rental we can also choose the quality of the video, so as to adapt it to the device we are using (for the highest quality on TV we will have to use the Xbox Series X or the Xbox Series S).
3) Google Play Film
The purchase and rental shop
Google Play Movie
includes a rich catalog of films to be streamed on Android tablets and smartphones, on computers and all devices that can receive streaming streams.
On this platform we can see the rental film within 30 days of payment and within 48 hours of starting to see it. The Google Store is certainly very full of American and Hollywood films, with the possibility of buying the best films and keeping them on your Google account forever, so you can see them at any time.
4) YouTube Film
Also on
YouTube
we can buy films or rent them to watch them in streaming, using the interface of the famous site as if it were a cinema.
The prices are practically identical to those seen on Google Play Film and the catalog is very good, even if there are not the same new films visible on Google Play Film (which is therefore preferred to distribute the newest content).
Google Play Movies and YouTube movies can also be easily viewed on TV using the
Google Chromecast
as a receiver of the chosen film.
5) Chili
Chile
allows you to rent movies in streaming for 5 Euros for HD quality and 15 Euros for films that have just been released at the cinema or available in 4K. Chili TV is a website, app for tablets, smartphones and smart TVs. The film remains viewable for 28 days and expires 48 hours after it was started.
In addition to rental (which remains the most used form of distribution) we can also buy the films we like the most, so as to recreate our collection of favorite films to review at any time.
7) Rakuten.tv
Rakuten.tv
it is among the lesser known sites but it provides a very interesting catalog, where it is possible to rent different films and TV series for online viewing. The site offers HD quality videos at rather low prices (about 5 at most) and in its catalog it has many premieres of films, including American ones.
Also on this platform the films just released on the market offer a higher price for the purchase and for the rental: it starts from € 14,99 for the rental (4K UHD with Dolby Atmos) and ends at € 19,99 for the purchase of the film.
8) Amazon Prime Video
Another site we can use to buy or rent movies is Amazon Prime Video, which offers a special session
Store
where there are many films to buy and rent at very attractive prices.
If we find a film to see, just select it and then click on
Rent
o
Buy Now
according to our needs. Prices range from € 5 for rental to € 14 for the purchase of 4K UHD movies.
Subscription sites
Se invece dell'acquisto o del noleggio vogliamo vedere in film in abbonamento senza limiti, i migliori siti da utilizzare in el paese sono i seguenti:
NetFlix offre film e teleflm in streaming su internet at the lowest prices on the market, with a single subscription that gives access to all the titles in the catalog. Each film can therefore be viewed without limitations and there is also a trial period of one month completely free.
Amazon Prime Video, gratis per chi è già abbonato ad Amazon Prime ed offre un'ottima selezione di serie TV e di film anche in esclusiva. Diventato in poco tempo la vera alternativa a Netflix in el paese, visto anche l'abbonamento è incluso in Amazon Prime.
Apple TV Plus: the streaming platform managed by Apple, which allows you to watch movies and TV series without limits by paying a simple subscription with Apple Pay.
Disney Plus, with all the Disney, Pixar, Star Wars and Marvel series films and cartoons at 7 Euros per month. There are the great Disney classics, Mickey Mouse cartoons, All the Simpsons episodes and much more.
Now is an on-demand streaming service that allows you to watch films and TV series offered by Sky without a decoder and without a dish. Very large catalog, Sky exclusives and some of the best Sky channels visible in streaming complete the offer.
Mediaset Infinity is the online streaming movie store of Mediaset. On Infinity we can see some films for free and with the subscription we can also access the newest films, in addition to the exclusive contents offered by Mediaset.

TimVision is a TIM service for watching movies and TV series online via a dedicated decoder or app. The offer is very good, it integrates with TIM's main subscriptions and also offers access to some Sky channels.
Vodafone TV: another streaming service managed by a telephony operator, in this case Vodafone. Also in this case we will have a good catalog of films and TV series included in the fiber subscription chosen for home.
Questi sono senza ombra di dubbio i migliori servizi di streaming che possiamo sottoscrivere in questo momento in el paese.
Conclusions
By keeping this guide, we will always know which are the best online rental and purchase sites for streaming movies and the sites to make subscriptions to the most famous streaming sites, without having to search the Internet every time.
The best way to watch movies that are streamed from the internet on TV is to use the
Fire TV Stick
or alternatively of
chromecast
, even if most Smart TVs offer apps for the services mentioned above (so as to directly use the dedicated apps on the TV).
To learn more we can also read our guide
App to watch movies for free and in streaming
.