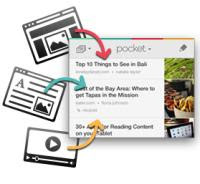 It is not always possible to have a computer or, more often, a mobile phone or tablet connected to the internet to read news, watch videos, listen to music and so on.
When you're on the go or on the go and can't get a Wi-Fi connection, you can't even open a website, whether it's from your mobile phone, computer or tablet or iPad.
To avoid being lost without a connection, the best way to solve this problem is to prepare for such eventualities, using tools capable of automatically saving the sites that are opened, so that you can visit and browse them even when you are offline.
From blogs, websites, online newspapers, video sites, e-mails and more, the whole internet can be viewed offline without a connection if you are prepared and with the right tools.
Taking the main ones
free plugins for web browsers such as Chrome on PC, for Android phones and tablets, for iPhone and iPad
, let's see how
read news and websites offline, even without a connection
.
READ FIRST:
Save web pages and videos with Chrome on Android
1) On any computer and on Android you can
activate Chrome offline mode
which allows you to load web pages from their cached version.
2)
With Google Chrome
you can install the application
Instapaper
, also available for Firefox, which allows you to open them on your computer or mobile browser after saving them.
Every time you open a website you can right-click on a page and then mark it to read it later.
3)
Pocket
is a famous application that works similar to Read Later Fast.
Pocket can be installed
on Google Chrome or Firefox on your computer, then also on your Android mobile or tablet and on iPhone and iPad
.
Each link that is saved in Pocket from a PC can also be opened from a mobile phone or tablet because there is a synchronization of the saved web pages.
Every time you open Pocket, it synchronizes and downloads recently saved objects and you can choose whether to start the downloads only with wifi or even with data connection.
As it is written on the presentation page of the service, if it is in Pocket, it is also in the mobile phone or tablet without the need for an internet connection.
In this way, if you prepare from home, for example, by saving quickly, without reading them, web pages of a travel forum or the articles of the main newspapers, you can then read them comfortably from your mobile device which, after each saving , download the contents of the selected sites.
4)
Only on Android
you can surf the internet without connection using
Offline Browser
.
This very simple and even a little spartan browser allows you to indicate the address of a site and download that page and all those connected to it in full.
So if you go up with an offline browser, after starting the download, you can read the articles of the last few days from your smartphone or tablet whenever you want, even without the internet.
5)
For iPhone and iPad
there is a similar application called
Offline Reader
which works more or less the same way, by downloading the sites to be able to visit them later, without connection and offline.
As already seen in other articles, there are many applications that make their contents available even offline, both on PC and on tablet or mobile phone.
To give some examples we have seen:
- Gmail Offline
- Google Drive offline
- Google Maps Offline
- Google Play Music to listen to music on Android which, after a first loading, allows you to listen to the songs even without internet.
ALSO READ:
Save favorite web pages, news and articles to read later