7Quick Fix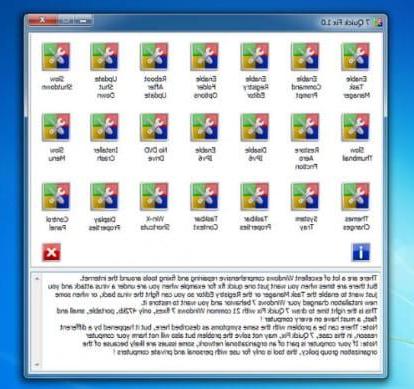 Although more stable and performing than its predecessors, too Windows 7 may have some problems. 7Quick Fix is a small free and no-install program to always keep on your USB stick that allows you to correct many of these problems with a simple click.
Among the errors that can be repaired with this small letter utility, disabling task manager, command prompt or registry editor by viruses, inability to change desktop theme, control panel not opening, and much more. Download from here.
Microsoft Security Essentials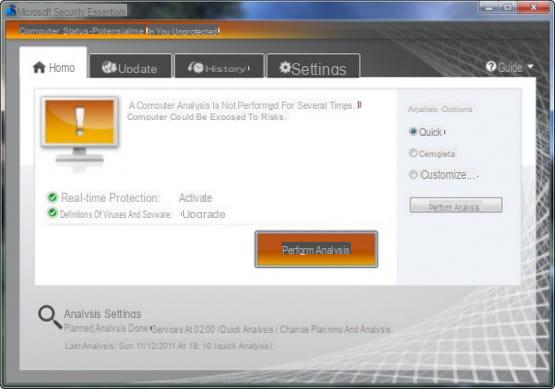 One of the best free antivirus in town custom designed for Windows 7 and Vista (although there is a version compatible with Windows XP). Being produced by Microsoft, it integrates perfectly into the system and does not slow down its performance in any way while maintaining high defense against viruses, spyware, trojans and other computer threats.
MSE has one of the most up-to-date and full-bodied antivirus databases and has very little to envy to the noble paid solutions. The automatic updates are punctual and very fast, the disk scan (which happens automatically once a week) is very fast and there is also a setting that allows you to adjust the amount of CPU to be reserved for the software. Download from here.
Thoosje Windows 7 Logon Editor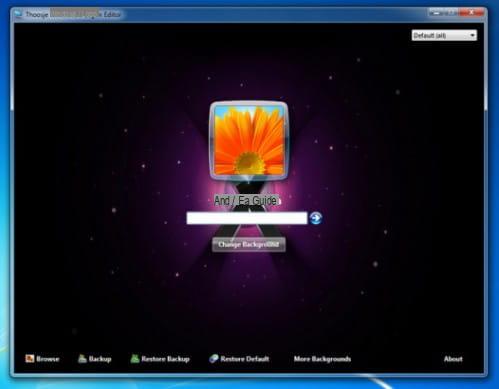 As its name clearly implies, this free program allows you to change the Windows 7 login screen applying a custom background image to it.
Unlike other similar solutions, it is very safe to use and very intuitive. To use it, just click on KATEGORIEN, select the wallpaper to use as the login screen and click the button Change Background to save the changes. Download from here.
Ultimate Windows Customizer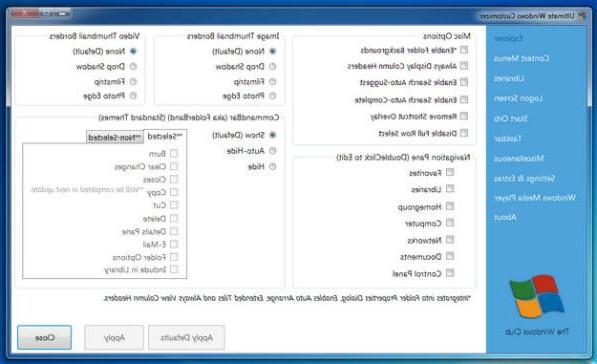 An all-in-one program that allows you to customize Windows 7 quickly and easily by accessing many hidden settings of the Microsoft operating system.
The software is divided into various sections: Explorer, Context Menu, Collections, Login Screen, Start Button, Taskbar, Miscellaneous, Extras, Windows Media Player and more. For each of these sections there are dozens of settings and functions that can be activated and deactivated with a simple click. Download from here.
Windows 7 codecs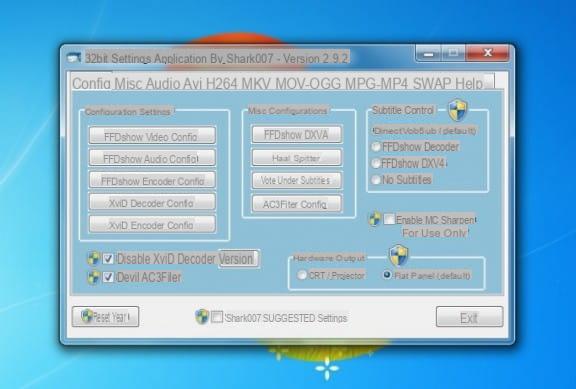 The version of Windows Media Player included in Windows 7 it can read DivX and many other video formats, but many of the videos you download from the Internet or audio formats included in the latter still need external codecs.
Windows 7 codecs takes away the boredom of searching one by one the codecs you need by offering all the codecs needed to play the main video and audio file formats in a single package tailored to Windows 7. Windows 7 users must also install a small add-on which can be found on the official website of the program. Download from here.
Windows Live Essentials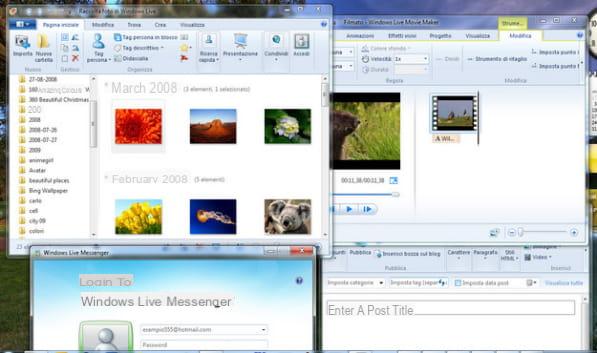 When you are talking about programs for Windows 7 you absolutely cannot forget a must-have like Windows Live Essentials. It is an all-in-one package created by Microsoft for Windows 7, Vista and XP that includes a series of free software for the most varied applications.
There is Windows Live Messenger which allows you to communicate in real time with your friends, Windows Live Movie Maker which allows you to edit and edit videos, Windows Live Photo Collection which allows you to catalog and view photos, Windows Live Family Safety to block or restrict Internet browsing for children, Windows Live Writer to write on blogs and more. To be installed immediately! Download from here.
Programs for Windows 7