An emulator now converts games from the PS3 console to 4K, and even up to 10k. The result is stunning. The graphical details of the games have never been so striking on the original console. All these improvements are possible thanks to the RPCS3 emulator. For those who use the program, its latest update allows you to take advantage of this new feature.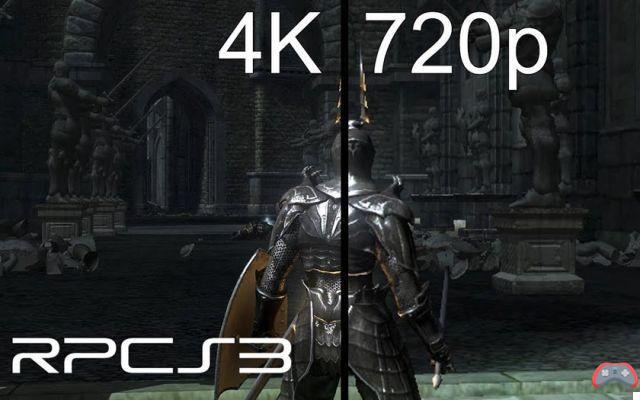 The years go by, and the consoles with it. but fortunately, emulators exist to allow those who wish to revive the sensations provided by old titles and that time has helped to put on hold. This software has an advantage over retro consoles like the SNES Classic Mini: that of not being bulky. Everything is accessible in one place: your PC.
THEemulator RPCS3 is one of the most popular today. It allows fans of the PS3 who no longer own the console to enjoy their favorite computer games. The application has just been updated by its developers. It now allows you to transform PlayStation 3 games by rendering them into 4K ! A feature that only two consoles currently offer: PS4 Pro and Xbox One X.
PS3: the RPCS3 emulator allows you to run your games in 4K on PC
Better, the emulator is able to deliver a definition of up to 10K. This does not interest many people since very few machines allow you to take advantage of such a definition. And even for 4K, a significant number of gamers still do not have access to it, limited by their lower definition screen. However, even then, the rendering improvements are stunning. The details are much more pronounced than with a 720p definition which is native to the PS3 whose production was stopped by Sony a few months ago.
And icing on the cake, all these graphical improvements are obtained without loss of performance thanks to the x16 anisotropic filter used by RPCS3. On the other hand, this is possible because it is the CPU that largely manages the emulator, which gives respite to the graphics card which only has to do some scaling. However, the latter must be compatible with the Vulkan API. Here is a comparison video to see the difference in games between 4k and 720p definitions.
The editorial advises you:
PS3, PS Vita and PSP: the closure of the PlayStation Store is planned for this summer
Shaquille O'Neal, former basketball star, has shown unparalleled generosity. This one offered a large number of PS5 consoles and Nintendo Switch has children whose…The PS5 and PS4 games offered as part of the PlayStation Plus subscription leaked a little early. On the menu in December: abominable creatures, dark fantasy and supervillains… After the smash hit of God of War in 2018, the eighth installment of the license, Sony Interactive Entertainment is actively working on its sequel. This will be called God of War: Ragnarök and…We introduce you to the PlayStation Plus games offered in November 2021. Like every month, Sony offers a selection of titles to subscribers: PS5 and PS4 games,…