The PS5 will not be able to play games from older console generations, aside from the PS4. If we suspected the thing, Sony confirms it today by the voice of Jim Ryan, CEO of Playstation. You will therefore not be able to put a PS3, PS2 or PS1 cake in your console.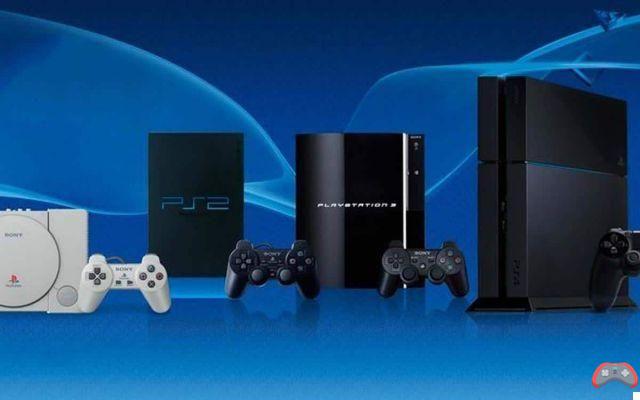 Ubisoft had already sold the wick, but the information had not really been confirmed by Sony. It's done : the PS5 will not be able to play PS1, PS2 and PS3 games. Information not really surprising, but which comes to sound the death knell of the last hopes concerning a complete backward compatibility of the machine.
It is in the columns of the Famitsu site that Jim Ryan confirmed the thing. No, you cannot expect to run God of War 2 (PS2) or Metal Gear Solid (PS1) on your Playstation 5 if you insert the discs into it. Sony had to make choices, explains the CEO of the Playstation brand, and not focusing on backward compatibility was one of them.
However, he confirms that 99% of PS4 games will run on PS5. Backward compatibility possible thanks to the very close architecture of the two machines, and especially by the fact that the PS4 has more than 100 million players that Sony does not want to leave behind. The transition between the PS4 and PS5 generation is therefore very important for Sony. For example, it will be possible to buy a PS4 game and get it for free on PS5. Likewise, some big PS5 games like Spider-Man Miles Morales or Horizon Forbidden West will be released on both PS4 and the new machine.
Microsoft bets on retro
A philosophy the opposite of that of Microsoft which wishes to offer complete backward compatibility with its previous consoles, namely the Xbox, the Xbox 360 and the Xbox One. The Redmond firm is indeed betting on its huge past catalog to hope to seduce players, and also to have something to offer at the exit, the console having no strong exclusives for its launch in November.
And you, are you disappointed with the lack of backward compatibility on the PS5? Would you have liked to be able to revive your old games? Or is it something anecdotal for you? Tell us in the comments !