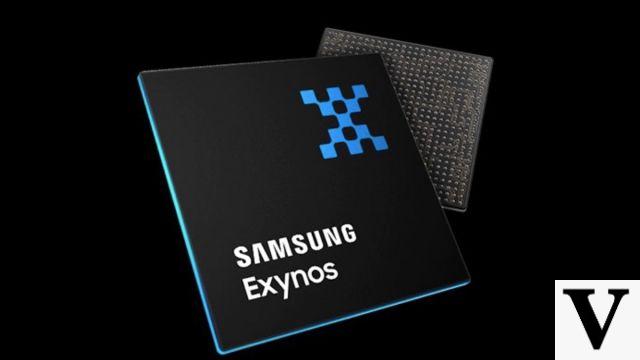 From Korea comes a news that, if it were to be confirmed, it would be sensational: Samsung e AMD they are preparing a CPU, or rather an APU, intended for laptops with a Windows operating system. Samsung would put in the CPU cores, AMD would put in the GPU for graphics, and the first product to use this chip will be a Galaxy Book.
The Korean edition of the authoritative ZDNet reports this, citing an unspecified Samsung suppliers according to whom this new processor, which will be based on ARM architecture like those of Qualcomm (which it will challenge) will arrive very soon: the 24nd June. As early as 2018, Samsung had launched a line of three laptops Galaxy Book with ARM processor and Windows system, but they were processor based Qualcomm Snapdragon 8CX. This time, however, the processor will be similar to the Exynos used by Samsung in smartphones and, for this reason, the new Galaxy Book would have already been renamed "Exynos PC".
New Samsung-AMD processor: how it's done
The information on this new SoC intended for laptop PCs, as it is easy to guess, is very scarce. According to sources cited by ZDNet Korea Samsung would be doing almost everything at home, using it for this APU (Accelerated Processing Unit, i.e. the union of a CPU and a GPU in a single processor) the cores used for the Exynos from smartphones by adding the AMD GPU to bridge the gap in graphics performance that still exists compared to Qualcomm products.
The future GalaxyBook based on Exynos will also have screen, battery, the memory e SSD disk products by Samsung and, consequently, it would be a product almost 100% produced by the Korean giant. And so, probably, it will be optimized to perfection, exactly like the new ones MacBook M1 which will certainly go to challenge.
The assault on Intel and Qualcomm
If these news were to prove to be correct it would be a double blow by Samsung and AMD ad Intel and Qualcomm. The first has already had to endure the farewell of Apple, which is now building its own at home M1 chip (also based on ARM architecture).
The second currently navigates in excellent waters, because with his Snapdragon 888 dominates the market for top-of-the-range smartphones and, at the moment, is the only one to produce ARM SoCs for Windows PCs.
To toast, however, it is actually ARM that produces nothing but technology (ei patents) used by all these manufacturers. ARM, we remember, it was bought from Nvidia last year for the astronomical figure of 40 billion dollars.
Samsung and AMD will make a processor for Windows PCs