Shazam incorporates an Auto Shazam feature that can be activated in Android's quick settings. Recognizing the songs you hear has never been easier.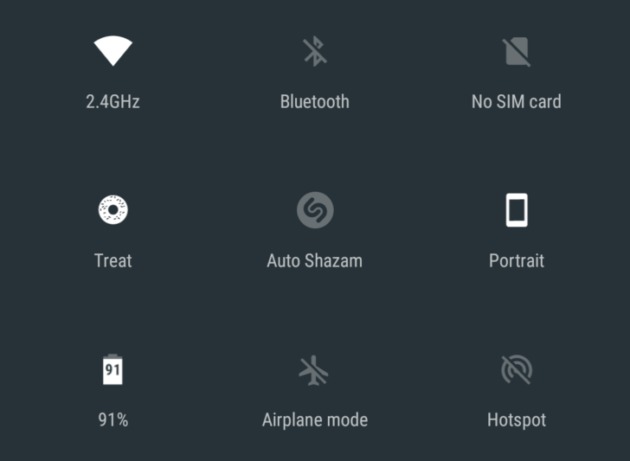 With every major Android update, exciting new features appear. And with Android 7.0 Nougat, app developers will have the ability to offer features to add to quick settings, turn on or off with a tap.
Shazam leads by example
The first to launch is none other than Shazam, the most famous music recognition application on the market. The app's latest update, available on APK Mirror but not yet on the Play Store (mea culpa: our kind readers tell us it's available there too), adds this tile to your quick settings. By pressing it, automatic detection starts, which means that your microphone is always on and the application is running in the background, which could be energy-intensive.
Then simply press the notifications sent to access the app, and find your library of shazamed songs. The function is very well thought out, saving time (that of finding the app and starting the detection) when you hear music you like. And we would like to see developers take a more active interest in this frankly practical feature.
The Auto Shazam already exists
If you are a loyal user of the application, you are aware that an automatic music recognition feature is already in place on Android. Rolled out in June this year, automatic mode can be accessed from the app's homepage.
Your smartphone placed on a table or in your pants will therefore be able to record the titles of all the tracks it recognizes during your evening/day.