Spotify is testing a new feature that lets you play music tracks stored locally on your smartphone. The application will be able to examine the mobile's internal storage and add the MP3 files to the user's music library. This novelty is very similar to Music Locker, the most popular feature of the late Google Play Music and recently adapted to YouTube Music.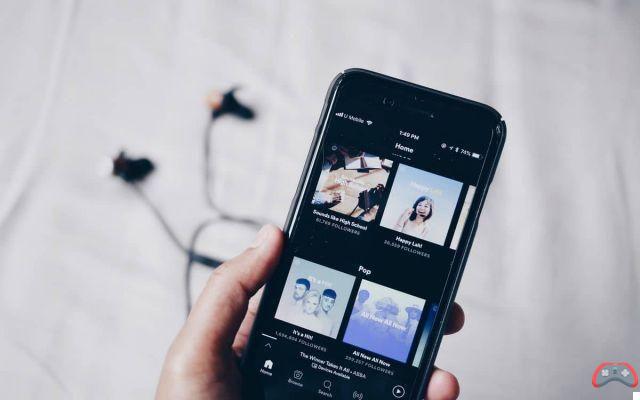 Spotify's leadership in the music streaming market is still undisputed. But, Apple Music continues to capture market share. And Google's new strategy, based on YouTube, presents a considerable risk for the Swedish firm. To stay ahead, the service must multiply initiatives, both in terms of content (thematic playlists, exclusivity negotiation, production of podcasts, etc.) and associated functions.
Also Read – Spotify Lets You Find a Song Using Lyrics Only
One of Spotify's upcoming releases was discovered over the weekend by an engineer called Jane Manchun Wong. She posted on Twitter a portion of a screenshot showing a setting in the Android version of the app. This parameter gives the streaming service the right to scan local storage volume to import music tracks and add them to the library.
Spotify is finally working on on-device local files support for Android!
No need to sync it from your desktop anymore :D pic.twitter.com/fVKiFAyxbs
— Jane Manchun Wong (@wongmjane) December 6, 2020
Spotify already offered the import and integration of music tracks from a computer. This function should therefore be quickly ported to the Android version of the service. It seems unlikely that it will be ported to iOS later. Indeed, Apple's mobile operating system does not simply store files in the mobile's memory. And a third-party application does not have the rights to scan other people's files, even if they are legitimately purchased songs from iTunes.
A feature to counter YouTube Music
The arrival of a function to import songs from Android is good news, but it is not so surprising. In effect, Google has integrated the same in YouTube Music. As a reminder, for the past year, the Mountain View company has been gradually closing all the functions of Play Music in order to transfer users of the latter to its new music streaming service. In October, Play Music officially bowed out.
Music Locker, the famous Play Music private storage space where it was possible to import songs, has already been deployed on YouTube Music. And this for all users (and not only paid account holders). Music Locker is a great feature. It was therefore urgent that Spotify could align. So that will soon be done. Whether the Android import will be exclusive to premium subscribers remains to be seen. Even if it would be surprising vis-à-vis the competition, it is not impossible.
Source: Twitter