There is no option on streaming platforms to easily transfer your playlists from one service to another. Spotify, Deezer, YouTube, Apple Music, how to export your songs to a competing platform? Several free services allow you to do this in the simplest way possible.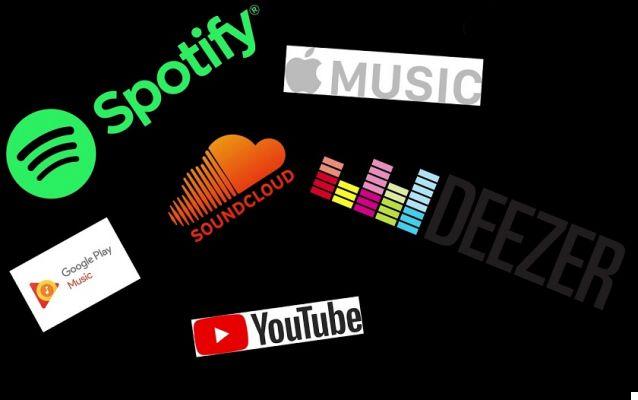 The GDPR came into force on May 25, 2018, and it is supposed to have many implications. You are probably wondering what it has to do with the fact of transfer playlists from Deezer to Spotify, YouTube and vice versa. Be aware that according to the provisions of the new regulation, websites and online services must allow users to easily export their data to competing platforms, regardless of the type of service concerned.
Good news for nomads. However, this point does not seem to be the most urgent for the platforms since very few have already complied with it.
Convert playlists from Spotify to YouTube, Deezer or another service
Are you switching from Spotify to Deezer or vice versa and want to transfer your playlists easily? Or do you want to have an equivalent of your music playlists in video clips on YouTube? This is still possible thanks to specialized services. We have chosen to use Soundiiz for this tutorial. He is one of the most popular in this category and does his job well.
Go to the Soundiiz website and click on the button Start now
In the left menu, select the starting platform among those listed, click on the button Connect and login to your account
Click on Playlists in the second column on the left
Select a playlist then click on the "convert" icon in the toolbar at the top
Follow the instructions on the screen
In step 3, choose the destination platform (YouTube, Spotify, Google Music, etc.)
Wait until the export is complete and you're done
Note that when it comes to Apple Music, Soundiiz only allows imports to the platform. To export your playlists from Apple Music to other services, you can go through the Stamp alternative which is Windows, Mac, Android and iOS software. To take full advantage of it, it is paying (9,99 €). The free version is limited to one playlist and 10 songs per transfer.
It's as simple as that. Thanks to Soundiiz or Stamp, it is simple and easy to transfer playlists from one platform to another: from Spotify to Deezer via Youtube, Google Play Music (YouTube Music), Apple Music, or even SoundCloud. Hoping that these services will comply very soon with the requirements of the GDPR in Europe.
The editorial advises you:
Gmail: how to automatically forward emails to another address
Android: how to transfer your SMS and MMS to a new smartphone
The ability to speed up or slow down a video on YouTube can be very useful. It was possible to do this in the web version of the platform for a while…Facebook allows you to deactivate the automatic playback of videos in your news feed. It's very simple, even if the path is not obvious to anyone who has never seen it...Google Chrome includes a reading mode that allows you to consult a page in optimal conditions. The functionality, however, is hidden in the bowels of the browser. In this tutorial,…It is easy to know if a contact has blocked you on WhatsApp, but some indicators can also trick you into believing it unfairly. So how do you know...