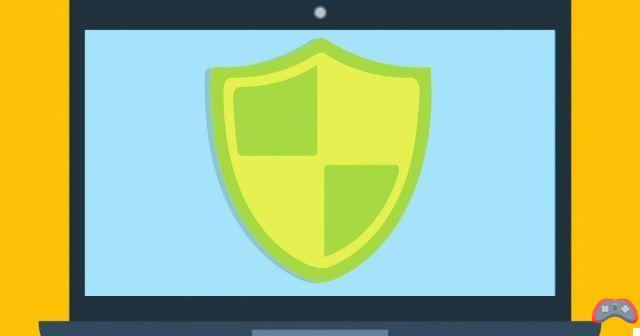 A week after AdwCleaner, this time we explain how to use Malwarebytes to clean your PC. We will also offer you other software options at the end of the article.
Due to a lack of care and protection, sometimes malware infects a computer. They come from browsing online harmful sites, downloading files from unknown sources, attachment in email, and even from devices connected by USB, Bluetooth, Ethernet and Wi-Fi. Malicious (often called by their anglicism malware) can have various forms and effects:
• Viruses, which reproduce within files on the same computer
• Worms, which reproduce from one computer to another, in a local network or on the Internet
• Trojan horses, which hide within a program
• Keyloggers, which intercept keyboard activity to retrieve usernames and passwords
• Spyware (spyware), which recovers the user's personal data
• Rogues, which are fake antivirus disinfection programs that regularly display pop-up advertising with the aim of scamming the user
• Ransomware, which encrypts part of the system data and demands a ransom to recover the files
• Browser hijackers, which hijack browser activity by changing the homepage and other settings
Fortunately, Malwarebytes software can protect against most of the damage that current malware can cause. We will see how to quickly disinfect your computer using this tool, to guard against or get rid of the threat of malware.
Download Malwarebytes
Computer Disinfection Using Malwarebytes
Malwarebytes is computer security software developed by Malwarebytes Corporation, which offers two versions (free and paid) to quickly clean your system of malware.
Malwarebytes (formerly Malwarebytes Anti-Malware, or MBAM) exists in Windows, macOS, Android, and iOS versions. It can be downloaded, installed, and tested with all its features for a period of 14 days. To use it longer, the activation of a paid license is necessary. Once downloaded, right click on the file, and select "Run as administrator". When the installer asks you where to install the software, choose "Personal computer" to benefit from the free trial version. At the end of the installation, the computer must restart to finish installing all the software services. After restarting, you can launch Malwarebytes by clicking on the shortcut added to the desktop.

Malwarebytes home screen and its scan button. © Malwarebytes

By clicking on "Analyze now", one click launches the examination of the files on the disk, which can take several minutes.

The scan result indicates items to be quarantined. © Malwarebytes

At the end of the analysis, a list of programs identified as useless or harmful is displayed. You can at this time choose to exclude elements from the selection, if you are certain that they must be considered reliable. A click on "Quarantine selected" deactivates all selected items and places them in the quarantine zone.

Successful completion of scan and quarantine message. © Malwarebytes

As in AdwCleaner (the interfaces are copied one over the other), it is possible to check the presence of harmful elements in the quarantine zone, and to delete them definitively. To do this, go to the "Quarantine" page, select all the items, and click on "Delete".

Malwarebytes software quarantine page. © Malwarebytes

A strong point of Malwarebytes is to offer scheduled scans, to ensure an always clean and secure system. To do this, on the Analysis page, go to the "Analysis planning" tab.

Blank schedule tab of scheduled scans. © Malwarebytes

From this page, click on "Add" to create a new scheduled task. A window then opens to indicate the type of analysis and the frequency of performance.

Window for entering a scheduled task. © Malwarebytes

The program allows us to plan a quick or complete analysis, starting from a determined date, and at various frequencies: from once per hour to once per month, or at each restart… With a maximum recurrence period of 60 days. We then validate with "OK", and we find our scheduled task displayed in the program.

Schedule tab including our scheduled scan. © Malwarebytes

We can now close the software page, since Malwarebytes remains active in the notification area. To completely quit the program, right-click on the icon in the notification area, then "Quit Malwarebytes".
Download Malwarebytes
Alternatives to AdwCleaner and Malwarebytes
AdwCleaner and Malwarebytes are two programs now published by Malwarebytes, which allow you to quickly clean your system of all unwanted programs. While Malwarebytes can be used day-to-day to protect your computer, we recommend pairing it with a more comprehensive security suite. AdwCleaner, on the other hand, is intended for occasional use, on a PC that is probably infected. So, what antivirus protection solutions can support these two software?
Many antivirus vendors offer both a free version and a paid (more comprehensive) version of their protection. We will quote below two free recommendations, and one paid. These suggestions work smoothly with AdwCleaner and Malwarebytes on the same computer.
Kaspersky Free Antivirus

Logo of the Russian security company Kaspersky. © Kaspersky

Kaspersky, the Russian computer security giant, offers a basic free virus protection solution through Kaspersky Free Antivirus. This provides real-time virus protection, blocks risky files and applications, and alerts when visiting a fraudulent website.
Kaspersky Free Antivirus receives regular updates to its virus database, and includes built-in threat protection that even spots potential viruses not yet registered in its database.
The main advantages of Kaspersky Free Antivirus are its discretion and its efficiency in detection. However, we note that it occasionally displays an advertising window to suggest migrating to the publisher's paid protection solutions.
Download Kaspersky Free Antivirus
Avast Free Antivirus

Avast logo! © Avast!

Avast has quickly made a name for itself in the free antivirus world. Widespread on all computers, smartphones, and tablets, it has a gigantic threat detection network.
If originally Avast was particularly visible and talkative (visual and sound notifications with each update), it has become more discreet and now offers a video game/cinema mode which is activated when a multimedia application is launched. in full screen.
Avast is particularly suitable for first-time users, who will find reliable and easy-to-implement protection in this free antivirus. This free antivirus also includes a Wi-Fi network monitoring module, in order to detect any intrusions as quickly as possible.
Download Avast Free Antivirus
Bitdefender Internet Security

Illustration of Bitdefender Internet Security software. © Bitdefender

Far more comprehensive than any free computer security software, Bitdefender Internet Security is a comprehensive suite of tools to ensure the reliability of your system and the security of your personal data.
Bitdefender regularly ranks its antivirus on the podium of the most effective software in terms of computer protection, according to the detection examinations of the AV-Test laboratory. Internet Security provides real-time protection against all classes of malware. It is even capable of recovering files that would have been encrypted by ransomware.
Bitdefender Internet Security prevents phishing attacks and attempts to access your webcam, secures all your usernames and passwords in an encrypted vault and secures your online financial transactions.
Among its additional features are: a file shredder, a Wi-Fi security analyzer, parental controls to manage children's computer activity, and an anti-intrusion firewall.
Bitdefender Internet Security obviously offers regular updates, and above all customer support available 24 hours a day, 24 days a week.
Download Bitdefender Internet Security
To remember
If you experience unusual slowdowns on your PC or experience connection difficulties, you can use AdwCleaner on an ad hoc basis to perform an analysis and repair errors. However, this software should not be used alone to protect a computer, as the scans are not real-time or even scheduled. Moreover, its detection module is based only on the names of files and folders.
Malwarebytes offers the possibility of carrying out more in-depth analyzes to detect other malicious elements, and even schedule detections on a regular basis. However, beyond the two weeks of evaluation, it is necessary to go through the paid license of the software.
For users who wish to protect their computer for free, we recommend using a free antivirus such as Avast/Kaspersky on a daily basis. This should be supplemented by regular manual malware scanning via AdwCleaner and Malwarebytes.
Those who value security should opt for paid protection from Malwarebytes to take advantage of scheduled scans. A complete suite such as Bitdefender Internet Security should be considered if it is necessary to protect children or people who are not familiar with good web practices from possible threats.
Our selection of antimalware and antivirus software to download:
Download AdwCleaner Download Malwarebytes Download Kaspersky Free Antivirus Download Avast Free Antivirus Download Bitdefender Internet Security
NEWS: Apps and software
Are our Clic2Load tutorials hidden sponsored articles?
For a few months, we have been publishing tutorials and files written by Clic2Load. Some of our readers have told us about their ...
2 years ago