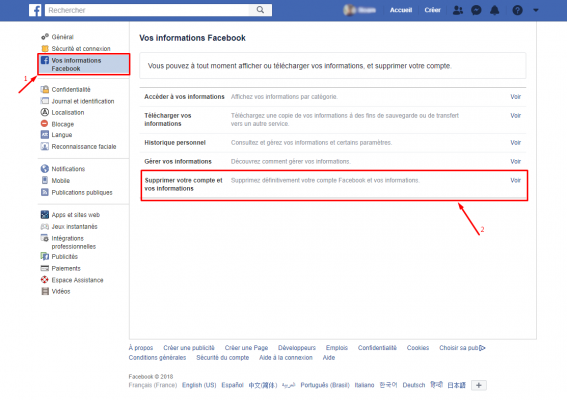 A reader wrote to us to let us know that she was unable to delete her Facebook account, even though she had followed our step-by-step guide to the letter.
I followed the steps you advised us in your article to the letter. In theory we are led to believe so, but in practice we remain stuck at the "electronic combination" stage. I realize that your article was written in 2010. I challenge you to start again today deletion is impossible. I stayed 1/2 hour retyping combinations all as different as each other, paying attention to spaces, punctuation when there was some and capital letters. It is to believe that made to discourage and direct rather towards the option "deactivate"... Could you help me please? Thank you.
Damn, how hard it is to have kept this kindergarten spirit at almost 40 years old. Not even able to delete a Facebook account? Challenge met !
We followed each step again and we for our part crossed the bar of the "electronic suit" without worry. Did you see that you are asked at the top of this window to retype your password to validate the action?
In the process, little Loulou Alzieu, the guinea pig on this experience, was automatically logged out of Facebook. And his friends, in the second, no longer had access to his profile:
End of Loulou, account deleted for her friends – it will also be deleted for her in 14 days, i.e. August 16, which is confirmed by an email received:
Unless she decides to reactivate it by then...