On the occasion of Batman Day, which will take place on September 19, Warner Bros and DC Comics are teaming up with the Waze application to integrate content related to the Dark Knight. In particular, you can change the visualization of your car to a Batmobile or adopt that of the Sphinx (Riddler in VO). The option is already available and will be until October 31.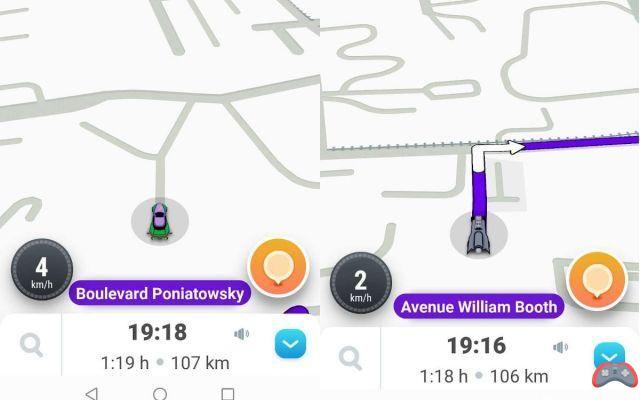 The first appearance of Batman dates from May 1939 in Detective Comics issue 27. On the occasion of the 75th anniversary of this event, DC Comics decided to dedicate one day per year to Batman starting in 2014. The first Batman day took place on July 23 to coincide with the comics convention in San Diego (one of the largest in the world). Then, the Batman Day was organized every year in September. This year it falls on September 19th.
Read also – Free GPS on Android: the best apps to replace Google Maps
On this occasion, DC Comics has planned several special operations. One of them is a partnership with Waze. From August 31 and until October 31, Waze users, even Spanish ones, will be able to customize the navigation interface with elements from the Batman universe, taking advantage of the application's new features. First of all, it will be possible to change car visualization and adopt that of Batman or that of the Riddler (or Riddler in VO).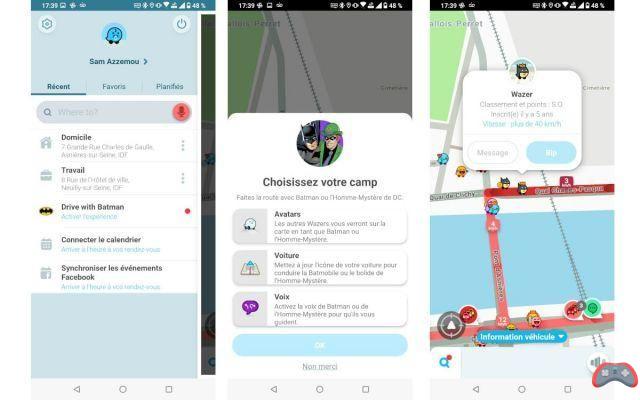 Even ask Bruce Wayne to guide you!
You can also change your icon on the view map Waze users to transform you into Batman or the Riddler. English, Spanish and Portuguese speakers will also have the opportunity to change voice guidance voice by choosing that of one of the two characters mentioned above. Unfortunately, this option is not available in Spanish. Finally, DC Comics and Spotify have created themed playlists that it will be possible to listen to in Waze.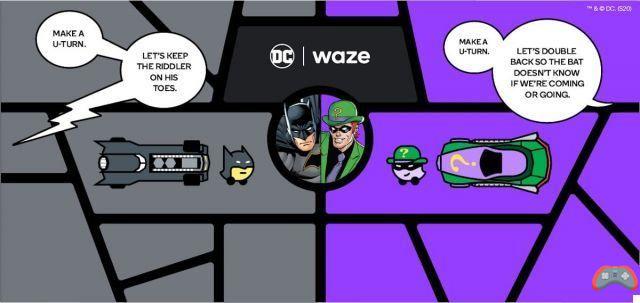 Perhaps one question remains for anyone unfamiliar with the Batman universe. You no longer know who the mystery man is? But if, remember: he was one of the villains in Batman Forever. He is played by Jim Carrey and he always poses a riddle (hence his name Edward Nigma). He is always dressed in green and purple. He wears a bowler hat (like John Steed's). He will be the supervillain in the next feature in the series, called The Batman. It is directed by Matt Reeves and is slated for release next year.