Notice to WhatsApp Desktop users. It is now possible to make audio and video calls directly from your computer. However, group calls are not yet available.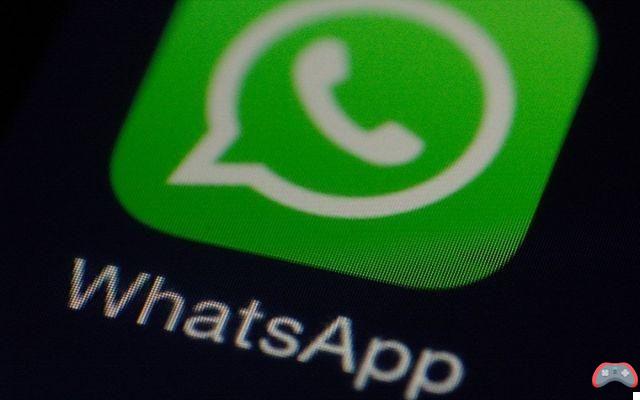 WhatsApp is in turmoil after revealing its controversial new terms of service. Many of them have deserted the application, migrating in particular to Signal or Telegram. But WhatsApp has not said its last word. To satisfy its users who are still present, or to attract new ones, the application has just a notable update. Which concerns exclusively people using deskstop messaging.
As announced, it is now possible to make audio and video calls on WhatsApp from your PC. "With so many people still estranged from loved ones and adapting to new ways of working, we want conversations on WhatsApp to be as close to reality as possible, no matter where you are in the world. world or the technology that you use", thus underlined WhatsApp about this significant update.
Lire aussi >> How to know if a contact has blocked you on WhatsApp
WhatsApp Deskstop: here's how to make audio or video calls
In detail, the calls are only accessible on the WhatsApp application of Windows 10 64 bits version 1903 or that of macOS 10.13. You cannot therefore benefit from it on the web version of green bubble messaging. Furthermore, group video and audio calls are not yet available "for now" on WhatsApp Deskstop. Zoom can thus rest easy, not being ready to be dethroned by the Facebook application.
Want to make audio or video calls via WhatsApp Deskstop? To do this, you obviously need your PC to have an audio output and a microphone. A camera will also be essential to make a video call. You will then have to authorize the application to access it. Also note that your phone will need to be connected to the internet. WhatsApp specifies on its site: "The call will not go through your phone, but your device must be connected in order to make the call".
Source
The editorial advises you:
Mac: the best free apps for your new computer
Windows 11: compatibility, design, news, release date, all the info
It's easy to tell if a contact has blocked you on WhatsApp, but some indicators can also trick you into believing it unfairly. So how do you know… You sent a message by mistake on WhatsApp and want to delete it? It is quite possible as we explain in this tutorial. WhatsApp is full of features…WhatsApp now allows you to disable notifications from a conversation for life. Something to let you breathe when the latter are incessant. Here's how. Notifications are often abusive.…The photos you receive on WhatsApp end up in your gallery by default. But a very simple maneuver allows you to stop the automatic backup, which turns out to be very…