After a brief period of beta testing, WhatsApp began rolling out its new call interface to iPhone users on Wednesday. The popular messaging app allows users to add more people to an ongoing call, in addition to other improvements.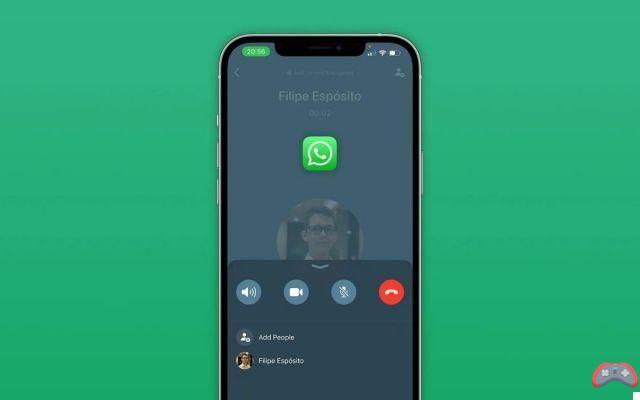 WhatsApp updates on iOS. The instant messaging application, which applied its new and controversial TOS on May 15, is gradually rolling out its new interface on iPhone. Adopting a design close to FaceTime, WhatsApp on iOS allows users to add more people to an ongoing call, in addition to receiving other new features.
WhatsApp is gradually adopting its new interface on iPhone
In the facts, the new whatsapp call screen on iPhone is very similar to that of FaceTime, since it is possible to see all those who are in communication. From there, users can invite others to join the call and even call someone again if they couldn't accept it.
The release notes of WhatsApp version 2.21.140 also mention that archived chats will now remain muted (and archived) when new messages arrive. To change this, go to Settings > Chats > Maintain Archived Chats. The update also displays sticker suggestions when the user writes a message.
See also: WhatsApp: how to create a sticker or sticker from a photo
WhatsApp version 2.21.140 is already available on the Spanish App Store. "These features will become available over the next few weeks", however, specifies the group on the app's page. In fact, not everyone will get them immediately after installing the update.
The least we can say is that the WhatsApp app will have been talked about this year. After the arrival of Android malware pretending to be Netflix and spreading on the app, the latter found itself in turmoil with the forced acceptance of its new T&Cs. A news that will have prompted many users to migrate to other applications such as Signal.
WhatsApp is available for free on the App Store and requires an iPhone with iOS 10 or later. In this regard, be aware that WhatsApp will soon no longer work on certain iPhone models.
The editorial advises you:
WhatsApp: here's what to expect if you don't accept the new terms of service
WhatsApp returns to the charge with its controversial terms of use
It's easy to tell if a contact has blocked you on WhatsApp, but some indicators can also trick you into believing it unfairly. So how do you know… You sent a message by mistake on WhatsApp and want to delete it? It is quite possible as we explain in this tutorial. WhatsApp is full of features…WhatsApp now allows you to disable notifications from a conversation for life. Something to let you breathe when the latter are incessant. Here's how. Notifications are often abusive.…The photos you receive on WhatsApp end up in your gallery by default. But a very simple maneuver allows you to stop the automatic backup, which turns out to be very…