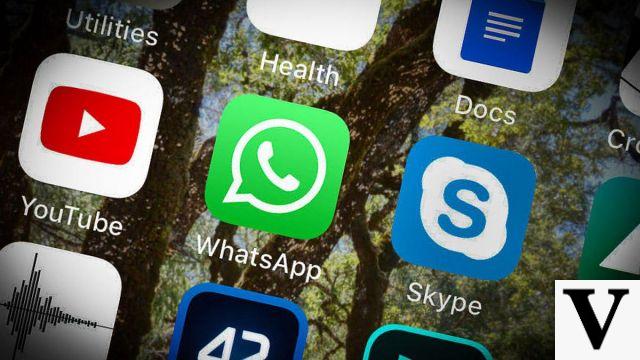 WhatsApp no ​​longer works since January 1st 2018. This is not the classic hoax that travels daily on the instant messaging application, but real news that will affect a good number of users. WhatsApp, in fact, will stop offering support for devices running BlackBerry OS, BlackBerry 10 and Windows Phone 8
The staff of the instant messaging application had already announced plans to block support for smartphones with BlackBerry and Windows Phone operating systems. The decision arises from the will of WhatsApp to focus their efforts on the operating systems most used by users (Android and iOS) in order to be able to develop new features as quickly as possible. The end of support does not mean that owners of a smartphone with BlackBerry OS will no longer be able to use WhatsApp, but that they will simply have a limited version of the application and will no longer receive updates.
What happens from January 1, 2018 to BlackBerry OS smartphones
The end of support for BlackBerry OS and Windows Phone smartphones will limit the use of WhatsApp. Updates will no longer be released and if a flaw is discovered, users will be at the mercy of hackers and will not receive any protection. This is not the first time that WhatsApp has removed support for an operating system: it had already happened on June 30, 2017 with Nokia phones that used the Symbian S60 operating system.
To solve the problem, users with a smartphone running BlackBerry OS will be forced to purchase a new device if they want to continue using WhatsApp with all the new features. Users with a device running Windows Phone 8 will be able to upgrade the device to Windows Phone 8.1 and use the application without any kind of limitation (it is possible to do this on all smartphones made by Microsoft).
Which smartphones will no longer be compatible with WhatsApp in the coming years
In the coming months, WhatsApp will continue to remove support for other operating systems that are now old. Following the roadmap WhatsApp will no longer work from December 31, 2018 on mobile phones with Symbian S40 and from February 2020 on smartphones with Android 2.3.7 or earlier version. Most likely, other little-used mobile OSs will also be added in the coming months. What will users be able to do to adapt to the new "directives" of WhatsApp? Update your smartphone or buy a new one.
WhatsApp says goodbye to Windows Phone and Blackberry from January 1st 2018