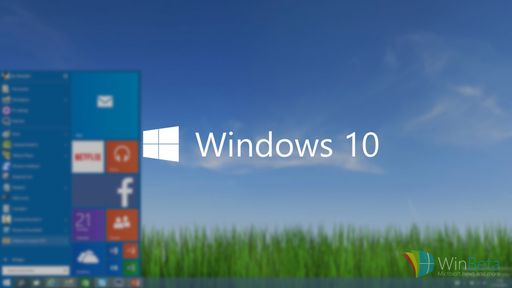 4
Windows 10 is now becoming the norm and no longer the novelty. Despite this, some still haven't updated to the latest version of the Microsoft operating system. And despite the numerous criticisms received from its predecessors, such as Windows 8 and 8.1, there will also be some undecided about taking "the plunge". Let's see the funniest and fastest functions dedicated to Windows 10 that could clarify ideas even to the most doubtful.
TaskView is the news that is not new. Since already in previous versions of the Microsoft operating system it was possible to use similar functions. But now it has been improved and made more intuitive. With TaskView we control the pages and apps we have running, we choose where to enter and which ones to close. And we can have, if we are doing complex work, all parts of it under control with a single touch.
Cortana, the personal assistant for Windows 10 users, has the ability to track notifications across multiple devices. If you have also set artificial intelligence on your Android smartphone or Windows Phone, you will see the notifications relating to your battery on the PC deskopt and you will receive messages. When we receive a text message we can also reply directly.
On Windows 10 the games in the store are improving slowly, but the real flagship is Xbox live which increases its potential day by day. On Windows 10 you can get awards based on the levels of some games passed or, if the specifications of your device allow it, make videos of your games.
It may have a funny name but the new Windows 10 feature helps users, who have not yet downloaded a dedicated app or are looking for it, interested in drawing, sketching or writing. With the Sticky Notes function we can write notes and make them interact with Cortana. Screen Sketch allows you to scribble over anything on the screen. And with the Sketchpad we have several tools at our fingertips, such as a ruler
Groove is the manifesto of Microsoft's efforts in the Windows store. And the app was promised it will grow over time. For now, you can listen to music, create our playlists and browse for new songs. And thanks to the connection with OneDrive, the app will recommend songs based on our tastes.
OneDrive, Microsoft's cloud storage service allows you to have your files wherever we are. While not fully integrated into Windows 10, it allows the user to say goodbye to USB sticks and external hard drives. The novelty that now makes it even more interesting is the possibility of using it also on Xbox One. OneDrive can also be combined with versions for iPhone and Android to have a complete system for backing up and sharing photos.
Cortana has received some new commands and is now able to handle more things. We can set timers and control the music on Groove. In addition, you can choose to leave the commands to Cortana when you are not connected or ask her to keep the PC active in case you want to leave a program running.
Why upgrade your PC to Windows 10? Here are seven good reasons