Windows 10 will soon have the right to new customization options. It will be possible to have a dynamic wallpaper, but also to adapt the OS to a certain type of use or even to personalize the virtual keyboard. All of this should arrive in the fall update.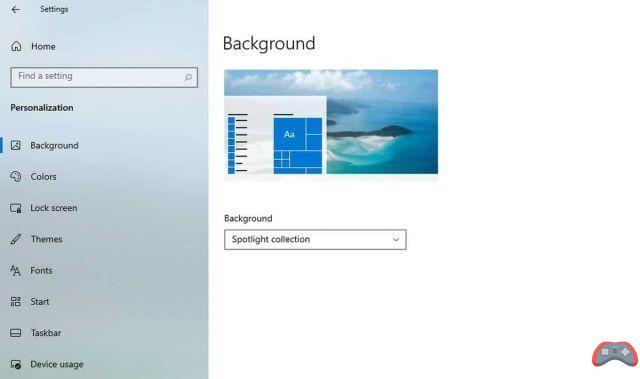 There are people who like to change their wallpaper every four mornings. If this is your case, the next big Windows 10 update should please you. Indeed, Microsoft Insiders have received a new preview build that allows to have a dynamic wallpaper thanks to Bing.
This new feature is called Spotlight. When you right-click on the desktop and go to "personalize", you open a dedicated menu. In the "Background" tab, all you have to do now is choose "Spotlight". Of course, you don't have access to it today if you're not an Insider, but it should happen very soon.
Read also – Windows 10 Sun Valley: Microsoft applications will also have a new design
The idea is to regularly change the wallpaper using Bing. The search engine will then display beautiful images, exactly the same as on the lock screen. A widget can be displayed on the desktop in order to obtain more information on the landscape in question. Ideal to prepare your post-pandemic vacation.
Windows 10 allows you to choose its use
Other small features have been spotted in this new build. It is now possible customize the virtual keyboard by changing the color of the keys or their edges. Similarly, it is now possible to choose the use of the OS. In the "Customize" menu, a new tab named "Device Usage" has appeared. It allows you to dedicate your machine to gaming, office automation or family use. For the moment, we do not really know how the OS will react to these different modes.
These new customization options should arrive in Windows 10 in the next few months. The spring update will be very light and we can therefore imagine seeing these new features arriving next October in the big update scheduled for the fall. As a reminder, this should see the introduction of Sun Valley, the brand new design of the OS.
Source: Windows Latest