Several applications allow you to read and send SMS from a PC running Windows 10. This possibility is very useful insofar as it allows you to concentrate on a single screen without having to switch between your computer and your smartphone when it is necessary to send or reply to messages. Discover our selection of 7 applications to send your SMS from your PC.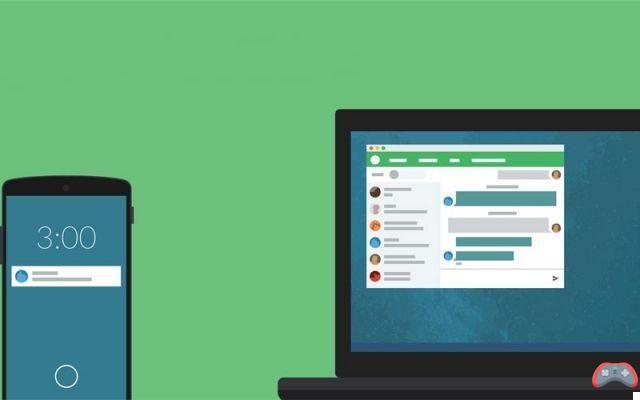 You spend a good part of your days on your PC and would like to be able to control certain functions of your smartphone there without having to touch it each time it is necessary. If you use the WhatsApp or Facebook Messenger applications a lot, it is still possible to use their web version from your browser. As for the management of SMS, the thing is also possible.
Windows 10: the best applications for sending SMS from your PC
There are many applications to send SMS from your PC. Here is our selection of the best.
AirDroid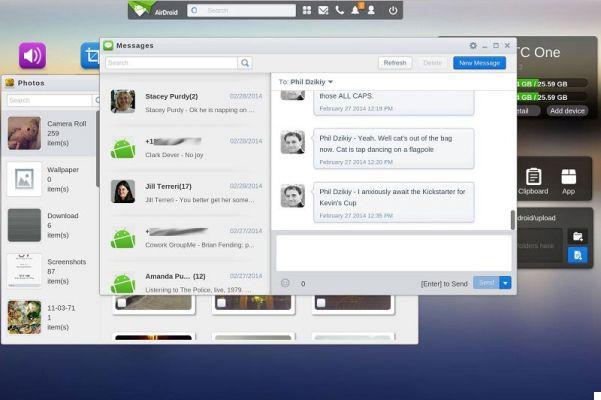 A very popular Android application that plays the role that is the subject of this article very well. But AirDroid is actually much more powerful. In addition to the possibility of managing your SMS from your computer, it also allows you, among other things, to make calls, to optimize the speed of your smartphone by freeing up RAM memory, or to exchange files between two devices via wifi. No software is to be installed on your PC, AirDroid works from any web browser and is totally free.
Download AirDroid from Google Play
MightyText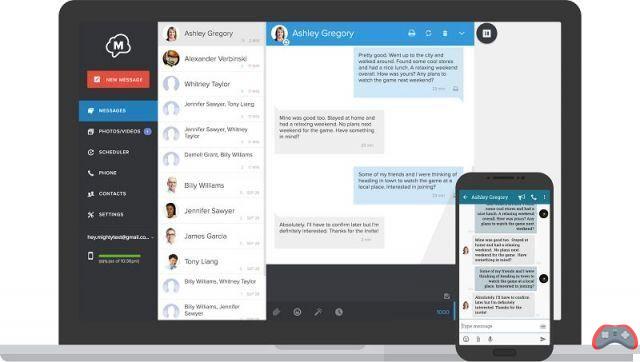 Allows you to send text messages from your computer without touching your smartphone. The application is installed on Android and can be used on PC from any web browser, but also thanks to a Chrome extension. The free version limits you to 250 SMS per month. The paid one is billed at 5 dollars per month. It allows you to go beyond 250 SMS, but also to receive other notifications from your smartphone on your PC (incoming calls, WhatsApp, Snapchat, Instagram, Uber, etc.).
Download MightyText on Google Play
PushBullet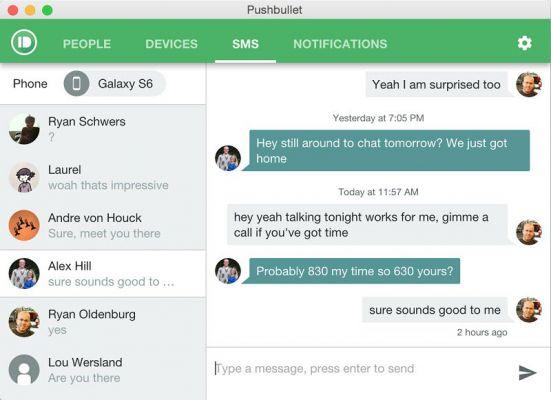 PushBullet does more than let you send and receive text messages from your computer. It is also compatible with other popular apps like WhatsApp and Facebook Messenger. You can also easily share links and files between your devices, but also with friends. The free version limits you to 100 SMS per month. The paid one which is at 4,99 dollars per month removes all restrictions.
Download PushBullet on Google Play
Download PushBullet from the App Store
Press SMS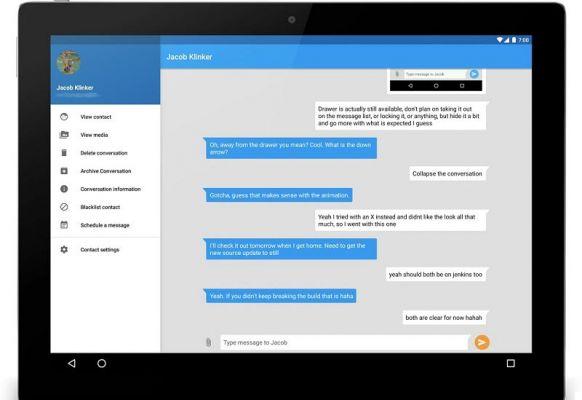 It works as a free SMS and MMS application that you can use on your Android smartphone, with the possibility of customizing its interface. Pulse SMS also allows you to send your SMS from any computer (Windows, Mac or Linux) like most of the solutions listed in this article. The feature is not free, however. You can opt for a monthly subscription at $0,99 per month or a one-time, fast payment of $10,99.
Download Pulse SMS on Google Play
Join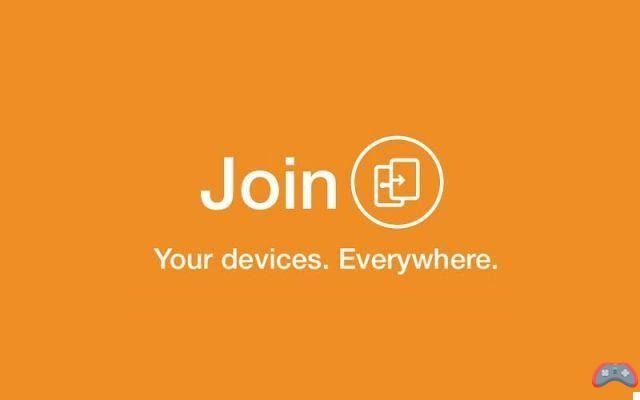 This application allows you to manage functions of your smartphone from your PC and this includes sending and reading SMS. You can also receive all kinds of notifications, access your smartphone's clipboard, and more. Join is not free, but remains very accessible. You only need to pay $4,99 one time to enjoy all its features for life.
Download Join on Google Play
TextFree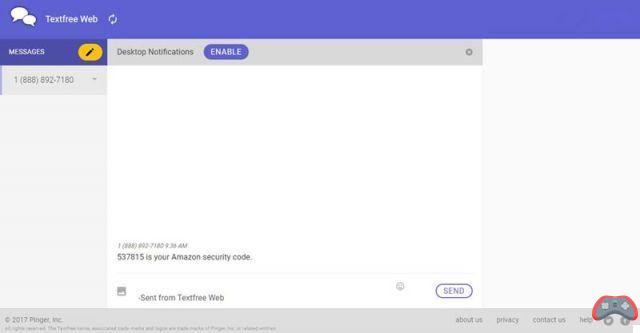 An excellent application to send free SMS from your computer. It differs from the others in that it does not allow you to use your own phone number, but assigns you a completely new one. Sending SMS from the application is free, but to make calls you need to buy minutes.
Download TextFree on Google Play
Download TextFree on the App Store
TextNow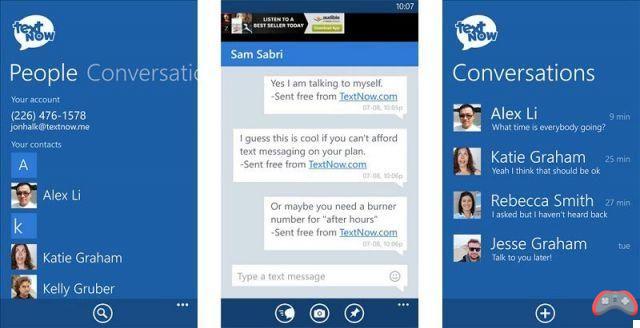 TextNow works on the same principle as TextFree. This is a web application that allows you to send free text messages from your computer, but you cannot do so with your own phone number. TextNow randomly assigns one to you to send, receive texts, and even make calls.
Download TextNow on Google Play
Download TextNow from the App Store
The editorial advises you:
Android Messages for the web: how to send text messages from a PC
How to make a GIF from your iPhone or Android smartphone
Windows 10 won't start? Several reasons can cause problems when starting Windows 10 for the first time or after an update: Bad BIOS settings,... The battery is one of the essential parts of our laptops. Like smartphones, battery life is a crucial factor for a good experience. Some applications act…Creating a WiFi access point on Windows 10 in order to share your Internet connection is done in two steps, three steps. We explain the procedure to you in this… On Windows, there are several ways to update the drivers. Generally, these update automatically. But it is sometimes necessary to force the maneuver,…