Creating a Windows recovery disc or key is a very useful precaution in that it allows you to easily repair your system without losing data in the event of a crash, and without carrying out a complete reinstallation. Whether on Windows 10, 8.1 or 7, creating recovery media is very easy and can bring rescue in the absence of the installation disc. Here's how.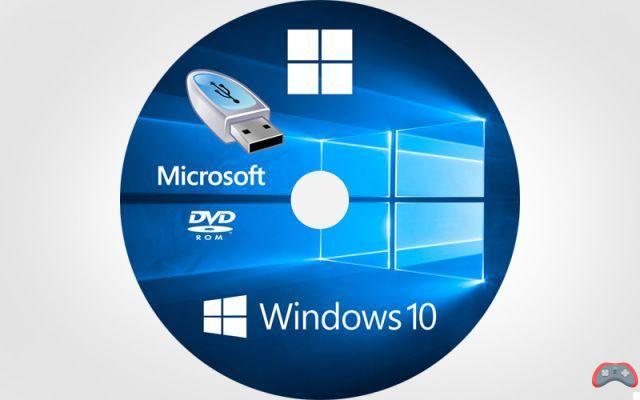 We are never safe from an unexpected failure due to a virus or ransomware, the installation of a program, a driver or an update that has gone wrong . In this case, it often happens that Windows no longer functions correctly, or even that it no longer starts altogether.
When this happens, it is often essential to perform system recovery without data loss. A recovery disc is often included with the purchase of a new PC. If it's missing or you don't have an installation disc, it's still possible to create recovery media in Windows 10, 8.1, or 7.
Windows 10: How to Create a System Recovery Disc or USB Drive
Before you start, you should know that a recovery disc created from a Windows 10 32-bit installation can only be used to repair another PC running Windows 10 32-bit.
Create a System Recovery USB Drive in Windows 10 and 8.1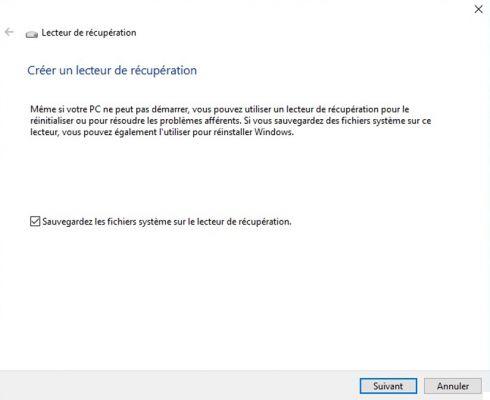 Find Recovery Drive from the menu Start
In the results, click on the utility Create a recovery drive
By checking the Backup system files on the recovery drive box, the disk will be much larger (several GB) and will also allow you to perform a reinstallation. By leaving the box unchecked, the utility will only create a simple recovery disk, the bare minimum to have all the repair options, without the system files.
Which should result in an image weighing less than 1 GB.
Click on Next
Select the desired USB flash drive then proceed to the next step again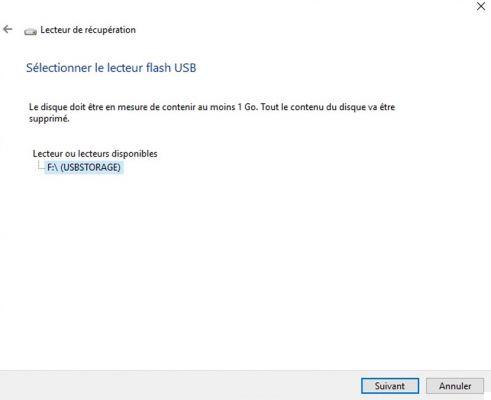 A dialog box will warn you that all key data will be deleted. Make sure you have a copy of the important files there.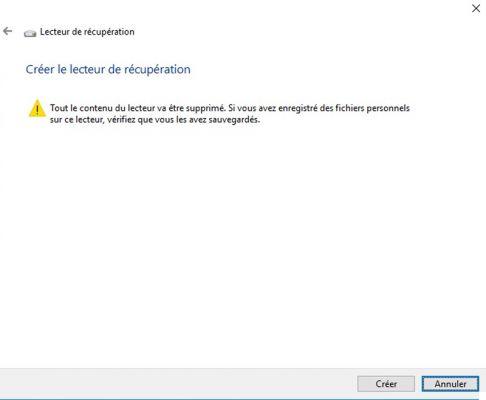 Then wait until the end of the process which should take some time, especially if you have activated the copying of system files.
Create a System Recovery CD or DVD in Windows 10, 8, and 7
Second option, you can create a recovery CD/DVD. To create it, we will have to use the old Windows 7 tool, even if you are on Windows 10. The procedure is therefore the same for all versions of the system since Windows 7.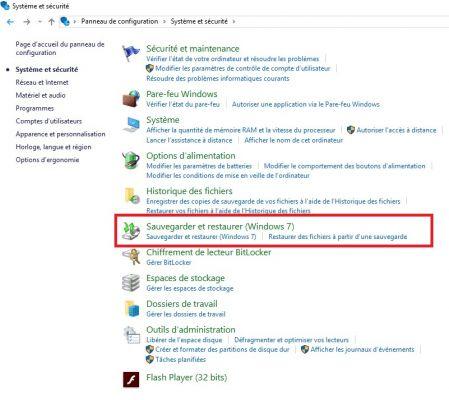 Go to the Control panel
Click on System and security > Backup and Restore (Windows 7)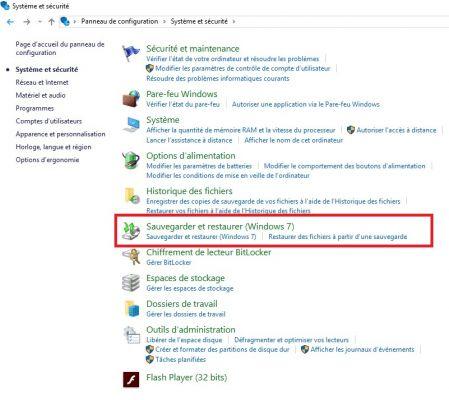 Then click Create a system repair disc in the left column.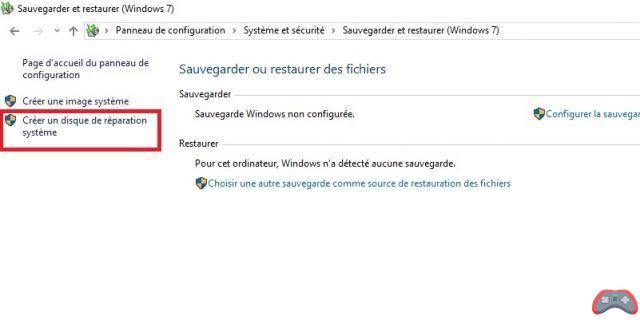 Then click Create disc and follow the steps till the end.
We hope this tutorial was helpful to you. Do not hesitate to send us your comments in the comments! To go further, we advise you to read this article on all Windows 10 backup and restore tools. Also discover this all-in-one troubleshooting tool to burn on a disc or put on a USB key to be really ready for any eventuality.
The editorial advises you:
How to boot from a usb key or an external hard drive
How to put a password on a USB stick
Windows 10 won't start? Several reasons can cause problems when starting Windows 10 for the first time or after an update: Bad BIOS settings,... The battery is one of the essential parts of our laptops. Like smartphones, battery life is a crucial factor for a good experience. Some applications act…Creating a WiFi access point on Windows 10 in order to share your Internet connection is done in two steps, three steps. We explain the procedure to you in this… On Windows, there are several ways to update the drivers. Generally, these update automatically. But it is sometimes necessary to force the maneuver,…