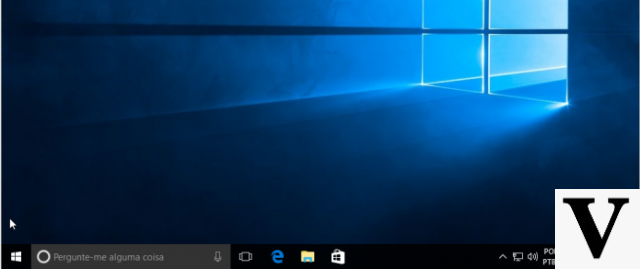 It's a time when Windows doesn't seem to be right for one. After the news about the increasingly probable cancellation of Windows 10X, in a certain sense anticipated by John Cable, responsible for program management, assistance and distribution of Windows, some bug per Windows 10 with the recently released update.
The optional KB5003214 patch for the Redmond operating system has created problems for some of those who have installed it. Problems other than those declared by Microsoft in the changelog, which accompanies all the software news, and therefore anomalous. The update at the center of user complaints started its distribution path at the beginning of last week with some bug fixes and the new feature "News and Interests", which is precisely the one that generated the anomalies first and then the discontent. For the definitive resolution you have to wait for the Microsoft technicians to fix the bugs, but in the meantime something can already be done to put a patch on the problems of Windows 10.
Problems with the latest Windows 10
The optional update KB5003214 is causing problems with the taskbar, but with the passage of time the reports of anomalies that also affect other Windows 10 spaces grow.
With the new "News and Interests" feature enabled, the sorting of the taskbar is unstable disappearance of the icons of applications or sometimes the overlapping of the same has made more impatient than someone, who has poured all their frustration on the web and on Microsoft's spaces that give users a way to express themselves as Windows Latest.
Not only the problems with the icons, however, are negatively distinguishing the latest patch for Windows 10, because blackouts are reported for the network icon and the Notification Center that have stopped working regularly. Still, several others complain that the search box no longer appears in the taskbar, and that the resolution on the monitors is not always ideal.
How to fix Windows 10 problems
A user described the problems encountered on Windows 10 after installing the offending patch: "After installing the cumulative update KB5003214 I encountered some problems with the taskbar, mainly the icons on the right side of the bar move so autonomous and random or disappear. Tested on a Surface Book 3 and Alienware M17 R5 ".
After the complaint, the user added of have solved in the only way that, at this moment, seems to be fully effective to put an end to the problems: uninstalling the update KB5003214.
Currently there seems to be no solution other than this, so if you have not yet installed that update for Windows 10, the advice is not to do it in order not to run the risk of having to live with the same anomalies. A attempt it can be represented by disabling the "News and Interests" bar, but it does not give the same guarantees of resolution as uninstalling the undigested patch.
Windows 10, after the update the taskbar does not work: how to solve